Syria
Scores of ISIL Terrorists, Family Members Move to Al-Nusra-Held Regions in Northern Syria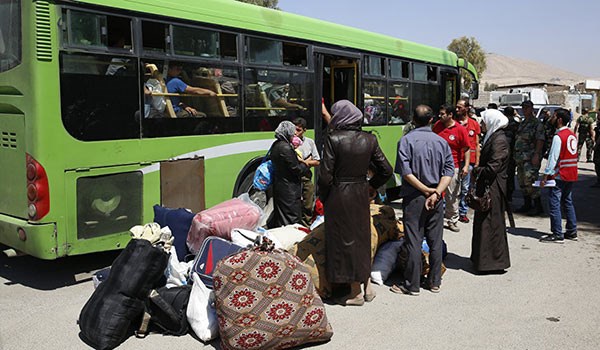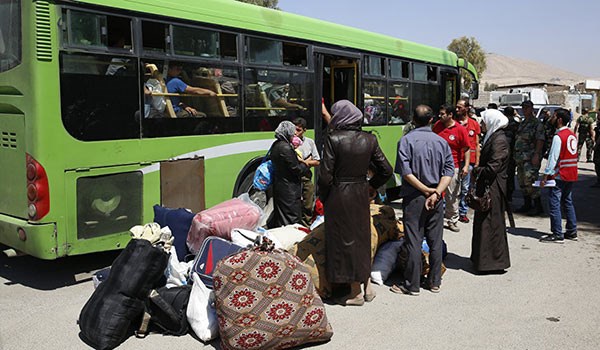 A large number of ISIL terrorists and their family members entered a town in the Western territories of Aleppo province that is controlled by Al-Nusra Front (Tahrir al-Sham Hay'at or the Levant Liberation Board), an Arab media outlet reported on Sunday.
The Arabic-language Al-Manar tv network reported that over 20 families of former members of the ISIL terrorist group returned to the town of Dar al-Izzah after the Al-Nusra captured the town.
Al-Manar further said that Wa'el Qamou, one of the most notorious former commanders of the ISIL in the town of al-Bab in Aleppo province, and his family members were among those who entered Dar al-Izzah region.
Earlier this month, the Syrian Army's heavy artillery fire repelled an offensive by the Al-Nusra Front in Northern Aleppo, killing and wounding several terrorists.
Artillery units of the Syrian pro-government popular committees, deployed in the towns of Nubl and al-Zahra, shelled heavily the movements of a group of Al-Nusra terrorists and repelled their attack on their defense lines in Bayanoun from the al-Ma'amel region, killing two gunmen and wounding several more.
The artillery units also pounded the positions of another group of Al-Nusra terrorists in al-Tamoureh, killing four gunmen and injuring several more.