Syria
Scores of Jeish Al-Fateh Terrorists Hunted in Hama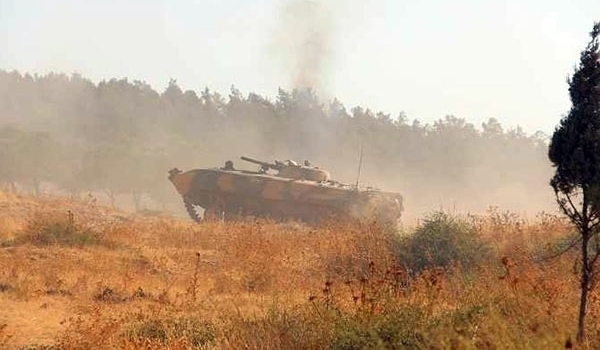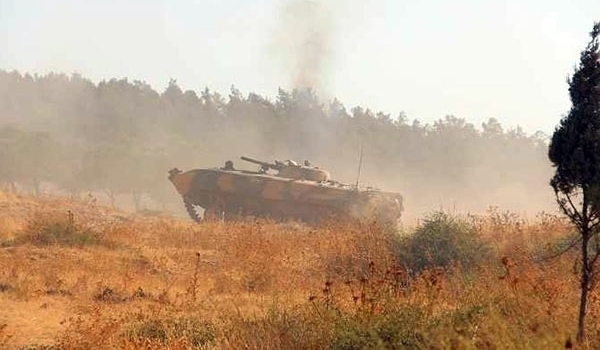 The Syrian army killed dozens of Jeish al-Fateh terrorists in Hama province as government forces intensified their anti-terrorism operations across the country.
On Sunday, scores of militants were killed in Syrian army attack on one of the positions of the Jeish al-Fateh terrorists in Tal al-Sayad in the Northern countryside of Hama.
A number of terrorists' vehicles and weapons were also destroyed.
Earlier, the Syrian government forces' operations against the militant groups' centers in the provinces of Idlib and Hama claimed the lives of at least 25 militants, wounded many others and destroyed their military hardware, the army announced Sunday.
"Nearly 16 members of Jeish al-Fatah terrorist group were killed in the Syrian forces' operation in the Northwestern province of Idlib," the army said, adding, "The terrorist groups' military equipment also sustained heavy damage in the attack."
"At least nine militants of Jeish al-Fatah were also killed and some others were wounded in a guided missile attack by the Syrian army in Atshan North of Hama province," the army went on to say.
"Some military vehicles of the Jeish al-Fatah were also destroyed in the army attack in Atshan," the army said.
"Two main military bases of Ajnad al-Sham terrorist group in Skaik village in Hama province came under attacks of the Syrian army, which left many militants dead or wounded," the army further added.
Earlier reports said that two infamous terrorist ringleaders stationed in the Northern parts of Hama city were killed in Syrian army special operations.
Syrian army units killed Mohammad al-Abdullah and Marouf al-Fozi, two leaders of the 'Gathering of Brigades and Battalions of al-Ezza' Terrorist Group, military sources said.
The hunting operations were launched near Latmin, North of Hama city, they added.
The operations were carried out after the Syrian army won back strategic areas in the province of Hama earlier this week.