Syria
Scores of Terrorists Killed, Wounded in Huge Blast in Northwestern Syria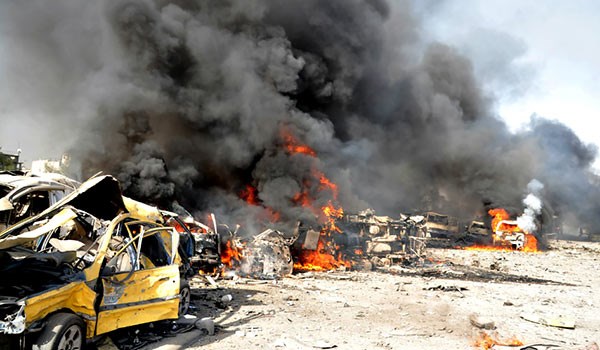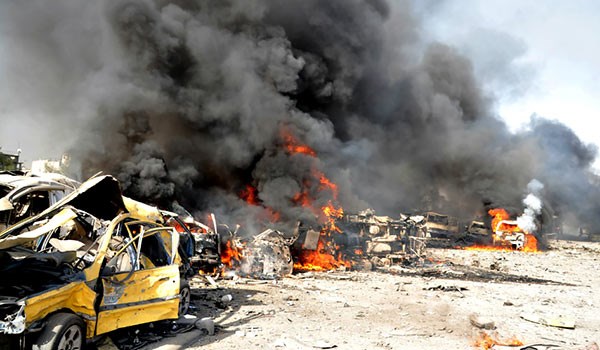 Reports from Northwestern Syria said an unspecified number of terrorists have been killed in a huge blast at an Ahrar al-Sham base in Northern Idlib.
Local news websites affiliated to the terrorist groups reported that a number of terrorists of Ahrar al-Sham have been killed or wounded in an explosion at one of the group's centers in the town of Bannish North of Idlib.
In the meantime, al-Qasiyoun news website reported that the blast was caused by an explosion at an Ahrar Al-Sham arms and ammunition depot in Bannish.
The blast came as a new wave of clashes has started among rival militant groups in Idlib. Reports said on Saturday that commanders of Ahrar al-Sham and Tahrir al-Sham Hay'at (the Levant Liberation Board) terrorist groups have become the target of increasing attacks by rival militant groups.
Meantime, opposition activists claimed that the blast in Bannish was arranged by rival militant groups, but declined to provide further details.
Some other accused Tahrir Al-Sham Hay'at of carrying out the attack. However, the Al-Qaeda linked group has not officially taken responsibility for the blast.
Local sources reported on Saturday that Tahrir al-Sham Hay'at stormed the defense lines of the Free Syrian Army (FSA) in Northern Idlib and managed to impose control over several FSA positions.
The sources said that Tahrir al-Sham engaged in tough battle with the FSA and seized control over several positions of the FSA's al-Ferqah al-Wosta group near Bab al-Hawa passageway at Syria's border with Turkey.
In the meantime, a fresh round of tensions erupted between Ahrar al-Sham and Tahrir al-Sham, local sources said, adding that Ahrar al-Sham accused Tahrir al-Sham of militant build-up in sensitive locations for future attack on Ahrar's vital positions in Northern Syria.
Ahrar al-Sham further warned of crushing response to any threat by Tahrir al-Sham, calling on other terrorist groups to support Ahrar and Turkish Army intervention in Syria.