Syria
Scores of Terrorists Killed, Wounded in Syrian Army Ambush Operation in Eastern Damascus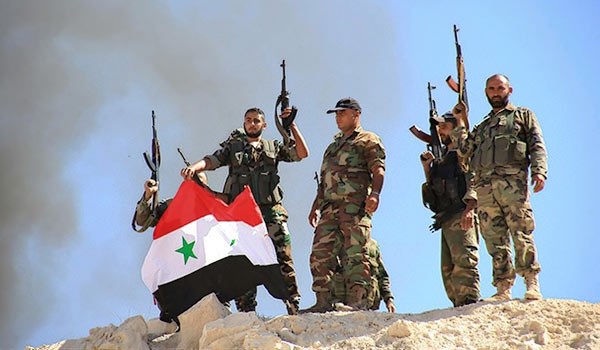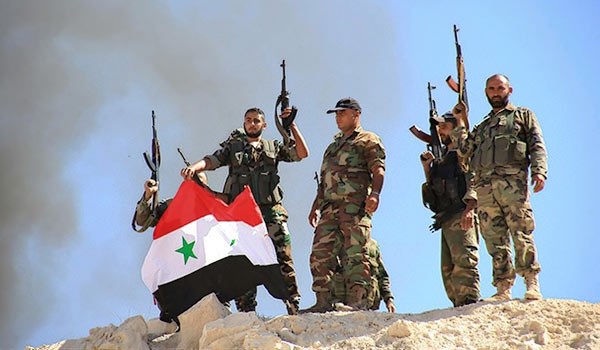 The Syrian Army troops carried out an ambush operation against a group of terrorists in Eastern Ghouta, killing and wounding over 20 militants, field sources reported on Monday.
The sources said that the army men, in an ambush operation, stormed a group of Jeish al-Islam terrorists at the entrance of the town of Harazma in Eastern Ghouta, killing seven terrorists and wounding fifteen more.
Also, the army's missile and artillery units opened heavy fire at the positions and movements of Jeish al-Islam and Faylaq al-Rahman in the towns of Modira, Mesraba and Douma in Eastern Ghouta.
Relevant reports said on Sunday that the army troops fiercely clashed with the Al-Nusra Front (Tahrir al-Sham Hay'at or the Levant Liberation Board), Ahrar al-Sham and Faylaq al-Rahman terrorist groups who had attacked the Syrian army's military positions near the Vehicle Management region in the town of Harasta in Eastern Damascus and thwarted their attacks.
In the meantime, the Syrian army's artillery and missile units targeted the terrorists movements and positions in Harasta, Arbeen and Jobar.
The army troops, moreover, destroyed the bomb-laden vehicles of the terrorists before it could open its way into the Syrian army positions in the area.
The terrorist groups defied ceasefire with the Syrian army in Eastern Ghouta in Damascus countryside despite declaration of truce in the region.