Europe
Scotland's No campaign in chaos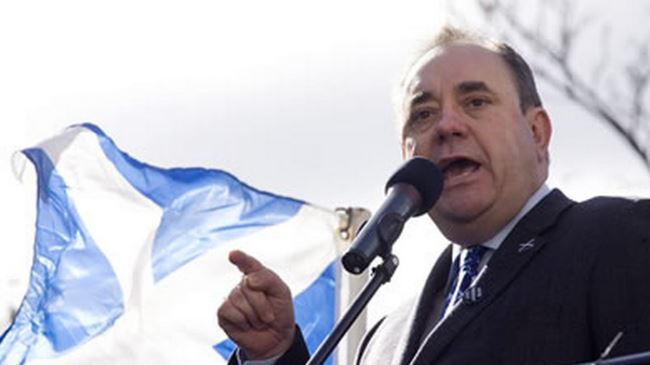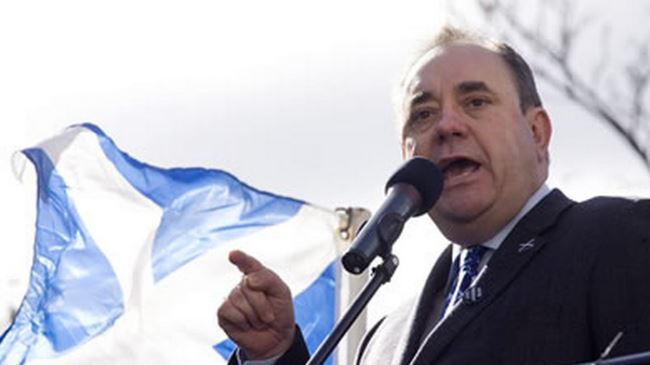 Scotland's First Minister Alex Salmond has said the "No" campaign opposing Scottish independence is "spiraling into self-destruction" following an opinion poll that showed the Yes campaign in the lead.
Salmond made the comments on Sunday after a YouGov survey revealed that 51 percent of Scots supported independence compared to the 49 percent who opposed it.
The Scottish minister said the "Better Together" campaign was embroiled in "chaos, confusion and total disintegration," as the pro-independence campaign has overturned a 22-point lead in just one month.
In addition, Salmond also suggested that a deal by British Chancellor George Osborne of offering Scotland more financial autonomy if it votes against independence has been made out of panic. Osborne made the offer earlier in the day, saying new powers on tax, welfare and job creation would be given to Scotland if it remains in the union.
However, according to Downing Street sources, no unified offer by the three main British parties would be given prior to the referendum.
Salmond said he predicts that Scottish voters would dismiss the UK government pledge, as Osborne and Prime Minister David Cameron have "no credibility" on extra devolution since they refused to allow a second "more powers" question on the vote ballot paper.
"Now they are expected to believe that secretly, behind the scenes, after hundreds of thousands of people have already voted, there is a radical new deal on the constitution agreed by the Westminster parties," said Salmond.
"Well, there is a radical new deal on the constitution – it's called independence… This is a panicky last-minute measure because the Yes campaign is winning on the ground," added Salmond.
Scotland will hold a national referendum on September 18 to determine the country's future. The independence referendum could result in Scotland's breakaway from the United Kingdom after more than 300 years of political union.