Europe
Scots Yes vote fails with slim margin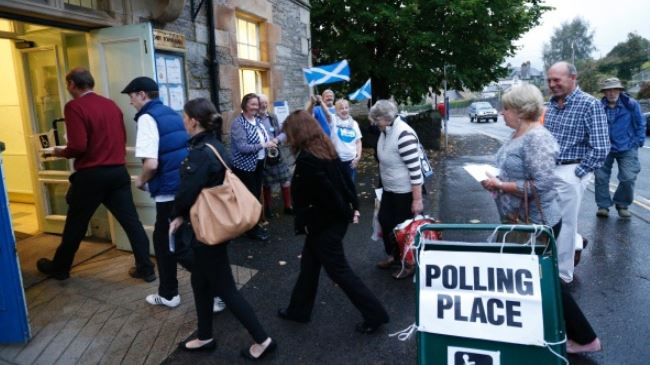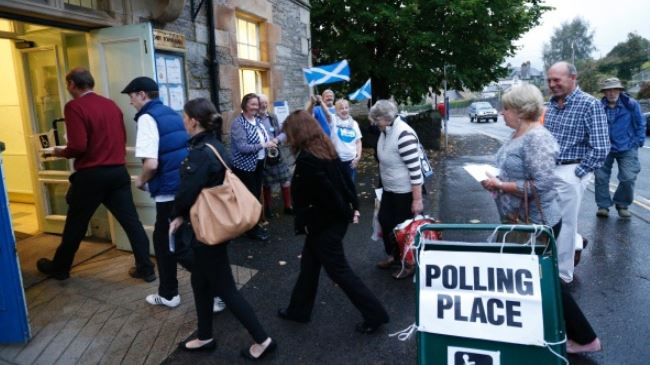 As the vote count in Scotland's independence referendum draws to a close, the results point to the Yes campaign marginally falling short of winning.
Vote counting is still ongoing in Scotland's referendum on whether the country should stay in the UK or become independent.
Partial results showed on Friday that the No campaign has a slim lead over the independence camp. The results from 21 of Scotland's 32 council areas, indicated that 55 percent of the voters have said no to the country's breakaway while 45 percent said yes.
According to reports, Glasgow, the largest city in Scotland, and the third largest in the UK, voted Yes on independence.
The Electoral Commission said earlier that 4,285,323 people had registered to vote, and for the first time, 16- and 17-year-olds across the country were able to take part. The commission added that the voter turnout in Thursday's referendum has been over 88 percent and that final results are expected around 5:30 GMT.
Meanwhile, concerns are growing over possible vote rigging in the absence of international observers, which may cause the referendum's outcome to play into the hands of the British government, who made every effort to convince the Scottish people not to vote for independence in the lead-up to the vote.
The police are reportedly investigating allegations of electoral fraud.
The Westminster has repeatedly warned against Scotland's independence, saying it will jeopardize the UK's stability and damage its international standing.
Scottish authorities, on the other hand, argue that independence from the UK would free Scotland from London's austerity policies and unnecessary military spending.