Europe
Search for Italy boat victims halts over bad weather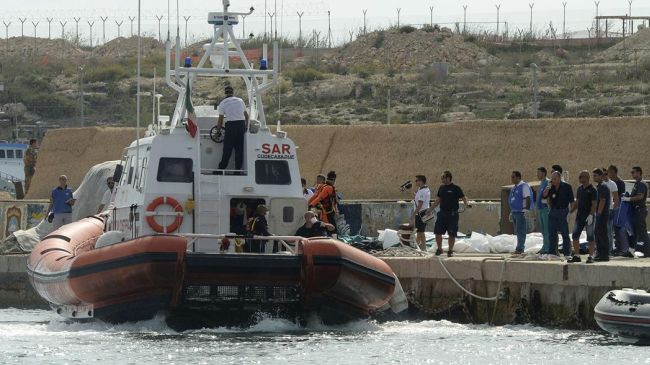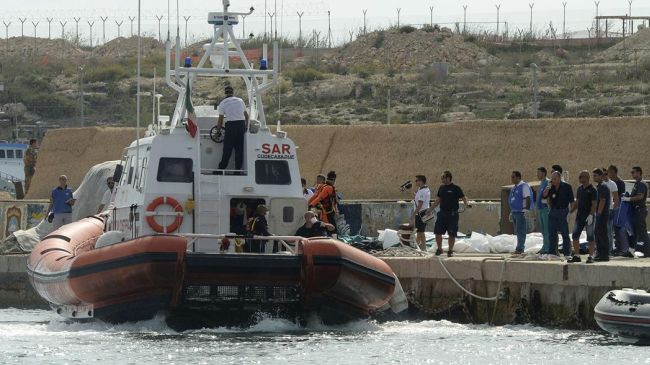 Rough weather conditions have suspended the search-and-rescue operation for the African migrants whose boat sank off southern Italy.
After rescuing 155 people alive and recovering 111 bodies in and around the wreck on Thursday, strong winds and meter-high waves prevented 40 divers from continuing their search for the victims, some of whom are still missing in less than a kilometer (0.6 miles) from the shore of the island of Lampedusa.
Updating the reporters on the incident, coastguard spokesman Filippo Marini said, "though the bad sea conditions persist, our guys are ready to go down if a window opens up that makes it safe for them."
According to weather forecasts, the heavy swell is to rise on Saturday and slowly subside from Sunday.
Closing gas stations, restaurants and shops, people in the tiny island observed a day of national mourning for the victims of the shipwreck.
Lampedusa is located between Sicily Island and the coasts of Tunisia and Libya. Over the past years, tens of thousands of migrants have arrived in unsafe and overcrowded vessels in search of a better life.
In a separate incident on Thursday, local media reported that nearly 200 migrants were escorted to the port of Syracuse on the island of Sicily when their vessel encountered difficulties five miles off the Italian coast.