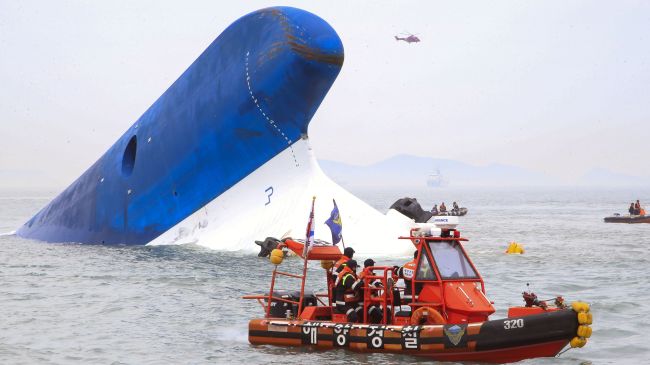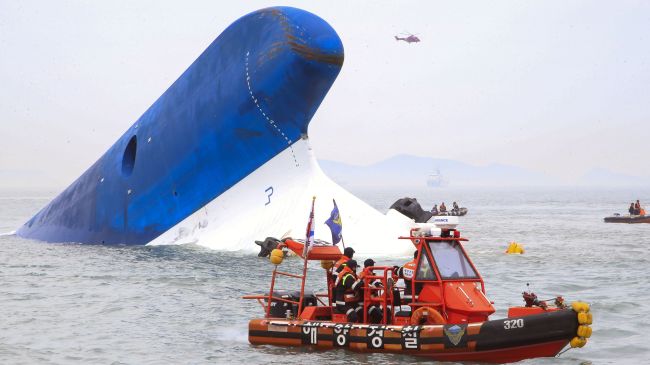 Rescue workers have resumed search operation for recovering the remaining missing bodies from the Sewol ferry tragedy in South Korea.
The operation was suspended on Saturday due to strong tides and heavy swells.
A joint team of civilian, government and military divers so far has made attempts to get inside the vessel through finding new routes in order to retrieve the 29 remaining corpses that are still missing.
The passenger ferry was carrying 476 people, a number of them students, when it sank on April 16. The death toll from the disaster has reached 275. The 6,825-ton ferry was reportedly carrying an estimated 3,608 tons of cargo – more than three times what an inspector said it could safely carry.
Seoul has issued a 30-day travel ban for over 70 executives and other people affiliated with the Chonghaejin Marine Company, which owned the 6,825-ton Sewol. The people are being investigated on possible charges of criminal negligence or embezzlement.
The captain and 14 of his crew members, who fled the incident, were arrested over charges of negligence and failure to protect the passengers.
Four employees, who handled the cargo, have also been arrested and charged with manslaughter, negligence and breaches of safety regulations.
South Korean Prime Minister Chung Hong-won stepped down amid harsh criticism of the government's weak performance in the aftermath of the disaster.
The South Korean government has come under fire from the parents of students who say delays in launching the rescue have raised the death toll.