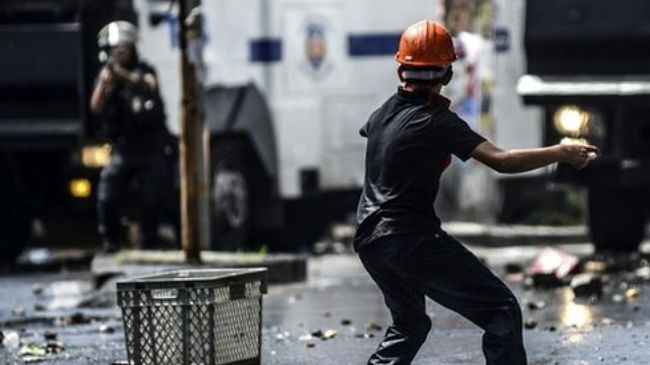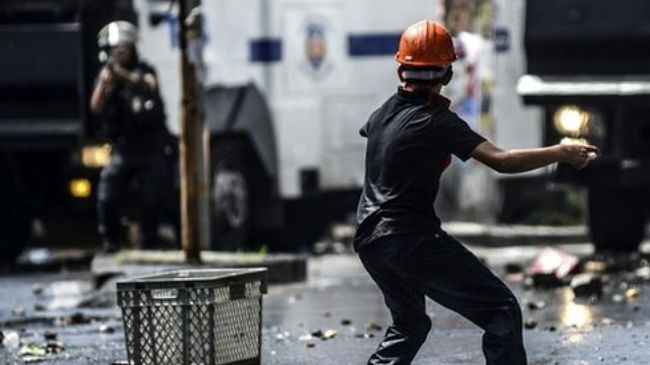 Tensions are escalating in Turkey after another person dies from his wounds sustained during clashes between police and anti-government protesters.
Turkish authorities say the victim was a bystander who was shot during violent protests in Istanbul on Thursday.
He is the second person to have lost his life in the unrest.
One more citizen "has lost his life. We have lost a person who was wounded by a hand grenade. The death toll has risen to two," Istanbul Governor Avni Mutlu told reporters on Friday.
This comes after another Turkish protester, who was shot by security forces in a protest in Istanbul, died of his injuries on Thursday.
The Istanbul governor says the 30-year-old man was shot in the head during a clash with the police.
Security forces used tear gas and water cannon and fired in the air during the crackdown.
The rally was held to mark the killing of a teenage protester in Istanbul's district of Okmeydani last year.
Fresh violent protests broke out across Turkey following the death of at least 301 people in a coal mine collapse in the western town of Soma last week.
The protesters blame the government's poor safety standards for the deadly incident. Ankara is accused of failing to implement proper safety measures.
Turkish media say Ankara rejected calls to inspect mines in the Soma region, only weeks before the deadly coal mine disaster.
Prime Minister Recep Tayyip Erdogan has promised to launch investigations into the cause of the incident. However, he has rejected claims of the government's culpability in the deadly disaster.