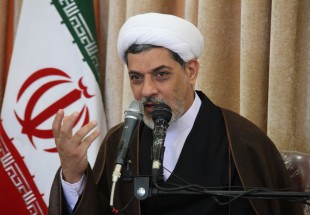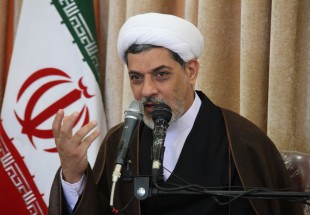 Speaking in Qom on the first night of Muharram, Hujjat al-Islam Dr. Naser Rafiei-Mohammadi, a faculty member of al-Mustafa International University, examined the concept of "opposition" and said, "Opposition means the placement of two opposing cultures against each other" and noted several examples from the Holy Quran of oppositing groups, including the companions of paradise and the companions of hell, the blind-hearted and the discerning, the ignorant and the wretched, Taqrib News Agency (TNA) quoted Rasa as saying.
The renowned lecturer said that in Karbala, two opposing cultures stood in opposition to each other and the companions of paradise stood in opposition to the companions of hell and the front of truth stood in opposition to the front of falsehood. "In the Battle of Karbala, the companions of Imam al-Husayn sought salvation and the army of Yazid were damned," he said.
"The most important bond between the people and the tragedy of Karbala is the political bond and said that in the current era, a phenomenon in society has been created which aims to portray the tragedy of Karbala as a secular event which only gives consideration to historical issues and its emotional content," Hujjat al-Islam Rafiei-Mohammadi underlined.
"This phenomenon sees the events occurring throughout the Islamic world as worthless and unimportant and believes that the phenomenon of truth and falsehood of the events of the current era cannot be properly distinguished," he said.
His Eminence stressed that the secularization of the culture of Ashura caused the greatest danger, loss and deviation in society and added, "At this time, we cannot recount the passion of Imam al-Husayn while we are unaware of the phenomenon of truth and falsehood of our own time. Today the front of truth is composed of the oppressed people of Palestine, Yemen and Lebanon and Israel and the United States are examples of the Yazid of our time."
Hujjat al-Islam Rafiei-Mohammadi concluded, "the emotional bond of the the tragedy of Karbala comes from tears and expression of emotion for Imam al-Husayn, the doctrinal bond comes from the increase of one's religious beliefs, the moral bond comes from adherence to divine instructions and the political bond comes from recognizing the front of truth and the front of falsehood."