Iran
Secure Afghanistan serves regional interests: Iran's Larijani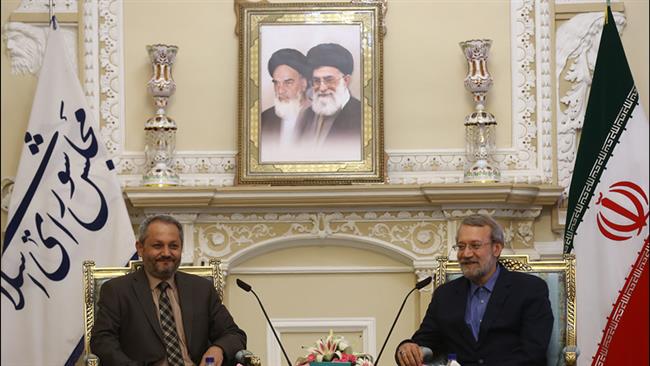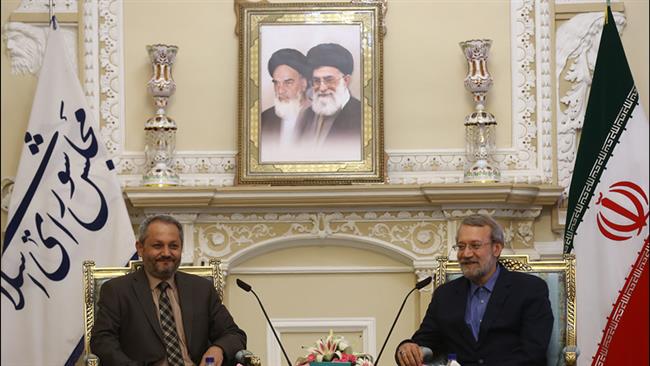 Iran's Parliament (Majlis) Speaker Ali Larijani says a secure Afghanistan will serve the interests of regional countries.
"Peace and stability will leave positive impacts in neighboring countries," Larijani said in a meeting with Afghan Minister of Public Health Ferozuddin Feroz in Tehran on Sunday.
Iran believes that the existence of a secure Afghanistan with a self-sufficient, dynamic and booming economy will serve the interests of Iran and other regional countries, Larijani added, expressing Tehran's readiness to improve ties with Kabul.
He said Iran and Afghanistan share religious, cultural and language commonalities, adding that the exchange of visits between the two countries' officials would help the two sides tap into their potential to strengthen ties to the benefit of both nations.
Larijani expressed Majlis' full readiness to bolster cooperation with Afghanistan's parliament to facilitate and speed up relations among the state and private sectors of the two countries.
He further said Iran has managed to gain major achievements in medical and health arenas, and said the Islamic Republic is ready to share its experience with Afghanistan.
The Afghan minister, for his part, said his country welcomes the expansion of cooperation with Iran in the fields of health and medical treatment.
Feroz added that Iran has succeeded in making unique progress in training human resources, making medical equipment and in the fields of pharmacology and medical services in the region, and called for the Islamic Republic's assistance to Afghanistan in this regard.
Iran-Afghanistan medical agreement
Also on Sunday, Iran's Health Minister Hassan Qazizadeh-Hashemi met his Afghan counterpart in Tehran where the two signed a memorandum of understanding (MoU) to improve cooperation in the fields of health and medical treatment.
According to the MoU, Tehran and Kabul would bolster cooperation in the fields of medical equipment, health care systems, primary health care, medical treatment, building hospitals, training courses and medical tourism.