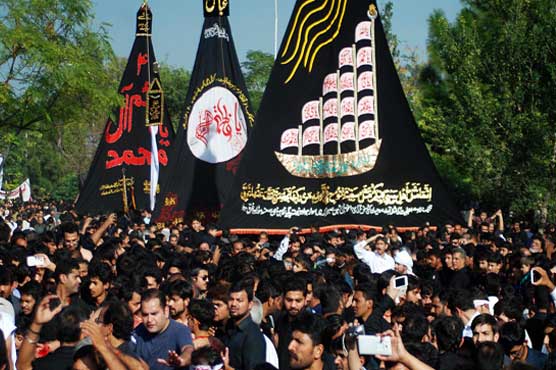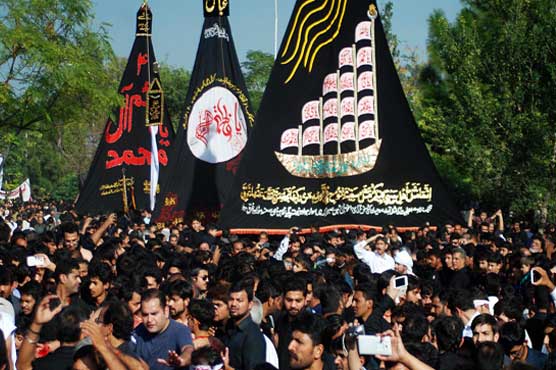 Mobile phone services were partially suspended in different parts of the country on Friday in view of strict security arrangements for Muharram processions.
The traffic police of Karachi the largest city of Pakistan has announced alternate routes and traffic arrangements for the next two days.
Police officials and sniper squads will be deployed at 124 buildings in Karachi. The main congregations and Muharram processions will start after getting clearance from bomb disposal squad.
Walkthrough gates and physical search parties have also been made part of the security plan.
Hospitals have been directed to make special arrangements for dealing with any eventuality during 8th, 9th and 10th Muharram. Pillion riding has been banned across Sindh on 8th, 9th and 10th Muharram.
Punjab Chief Minister Shehbaz Sharif has also directed to ensure strict security for mosques, shrines and other places of worship on the occasion.
He said that the representatives of local bodies should play a proactive role for the promotion of religious harmony along with police and administrative officers.
He stressed that CCTV cameras, generators, lights, walkthrough gates and scanners should be fully functional, adding that indiscriminate action must be initiated under the law in case of any violation of code of conduct.
Cellular services will remain partially suspended in different cities on 9th and 10th Muharram.
As Pakistan has been the target of terrorism in past so the government has taken special measures during Muharram so that no terrorist element can target religious gatherings and processions.