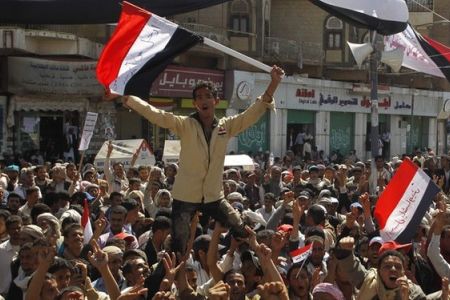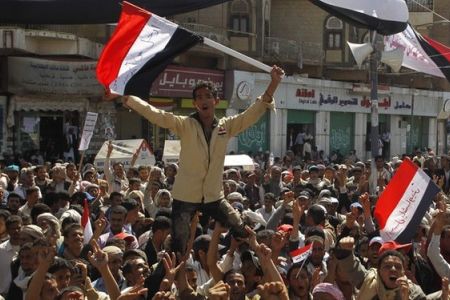 In Yemen, two anti-government protesters have been shot dead in the southern province of Lahaj as President Ali Abdullah Saleh has come under intensified pressure to resign.
Security forces in the town of Sadr, in the province of Lahaj, shot at demonstrators and fired tear gas to disperse them resulting in the death of two protesters late Wednesday, AP quoted witnesses and medical staff as saying.
Thousands of anti-government protesters gathered in front of Sana'a University in capital Sana'a as the protests continued into the night calling on Saleh to give up his three-decade rule.
Influential clerics, tribal leaders and some members of Yemen's opposition have joined hands and have presented a plan for a peaceful transition of power.
They demand a regime change and refuse to join a unity government proposed by Saleh who has accused the opposition groups of plotting secessionist efforts to trigger a civil war.
The 68-year-old Saleh had earlier pledged that he would not seek reelection in 2013, but protesters have called for his immediate resignation.
Dozens of people have been killed since the uprising began more than two weeks ago.