World News
Security forces storm PNG parliament over wages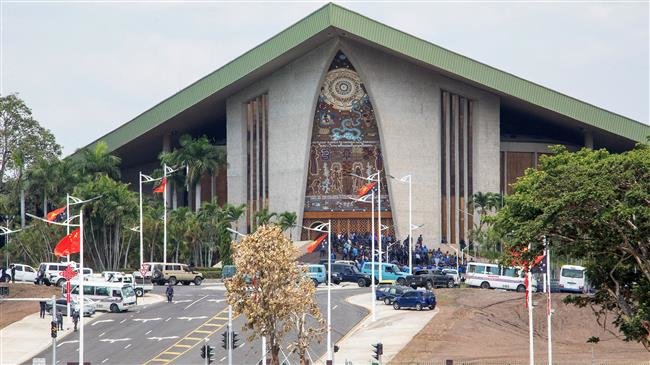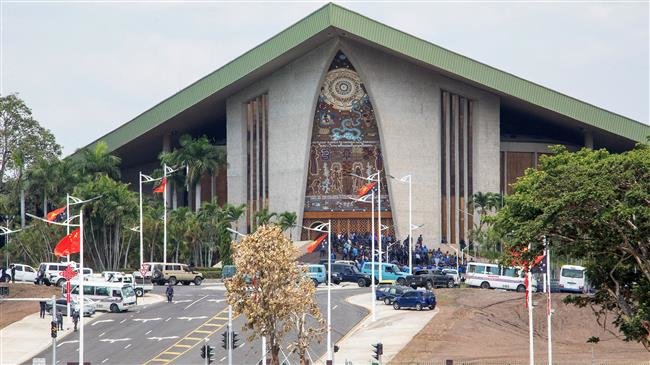 A group of up to 100 Papua New Guinea (PNG) security personnel have forced their way into parliament to demand unpaid wages, just days after world leaders attended a regional summit in the impoverished island nation.
"It was the armed forces, police and correctional workers. They have entered the parliament and just smashed everything up" on Tuesday, opposition parliamentarian Allan Bird told Reuters by telephone.
"They were yelling: 'Corrupt government, bloody government' and so on. They were taking their frustration out on the furniture," he said. "They dispersed eventually but we are hearing more are mobilizing."
The unrest came days after PNG hosted Asia-Pacific leaders for a regional summit.
The APEC summit, which ended at the weekend, propelled PNG onto the world stage but many residents were angered when the South Pacific country bought a fleet of luxury cars that now stands unused in a warehouse.
Most Papua New Guineans eke out a subsistence living and luxury cars are very rare on roads that often require four-wheel drive vehicles.
"It's tense and a lot of people are indoors," said Santee Margis, a unionist who represents electricity workers, by telephone from his home just outside the city center.
"Security forces, police and correctional staff, they were expecting their allowances would be paid into their accounts. When that didn't happen, they stormed parliament."
He added, "Many people are mad about APEC, and even though the government had made assurances, that it's not been of benefit to the little people."
Margis was at the courthouse downtown when he saw offices in lockdown and shops shutting, as well as people throwing rocks to smash shop windows and looting.
An employee of Bank South Pacific said that branches closed early and staff were sent home.
Pictures on social media showed broken glass and smashed artwork at parliament house.
The Australian Broadcasting Corp. reported APEC Chief Executive Chris Hawkins had issued a statement saying police and other security personnel typically received their payment a week after a major event.
"The meeting ended two days ago and the security operation is now winding down," the statement said, according to the ABC.
"The payment of individual allowances has already commenced and individual security force members should check with their banks as payments are made."
Hawkins was not immediately available for comment.
(Source: Reuters)