Syria
See Friends(!) of Syria: The Oldest Chinese ISIS Terrorist and His Dreams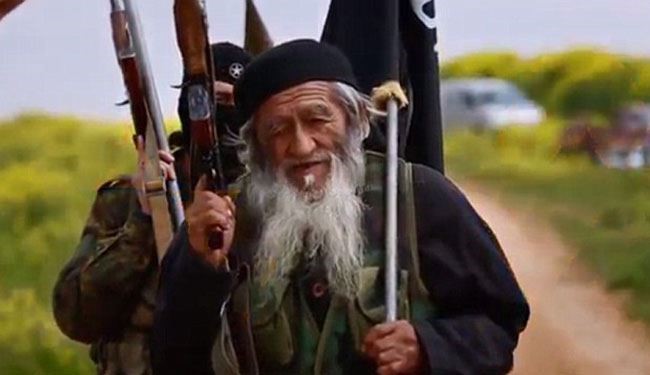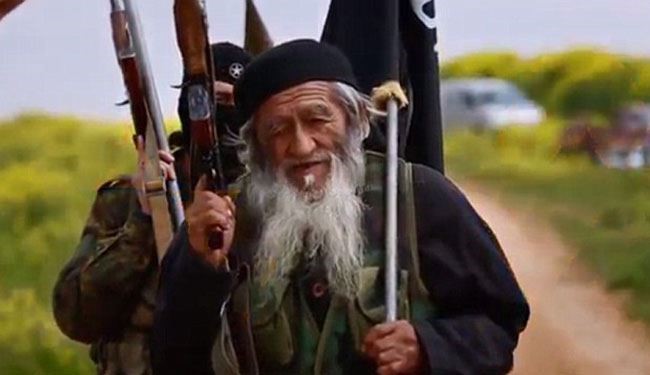 What is called "Islamic State" fighters in Syria have revealed their latest weapon – an 80-year-old from China believed to be one of the terror group's oldest terrorists.
In a propaganda video released by ISIS, Muhammed Amin says he left his home country in china with his family after seeing a video of his "jihadi" son being killed in Syria.
Chilling footage was also shot inside a school run by ISIS and features a child singing about "martyrdom" and another issuing a warning to the Chinese.
It is believed Amin was a member of the minority Muslim Uighur in Xinjiang, an autonomous territory in northwest China once known as Turkestan.
'I was subjected to oppression in Turkestan at the hands of the Chinese… for 60 years,' the grandfather told his interviewer – a fellow ISIS fighter.
'I made hijrah (religious journey) accompanied by my four grandsons, my daughter and my wife.'
Filmed holding an AK-47 in some scenes and at the controls of heavy artillery in others, the elderly terrorists, who is dressed in fatigues, says he trained but is not currently fighting.
'I came to Islamic State and went to training camp despite my old age,' he added. 'I went to training camp and I crawled, I ran and I rolled.
'I did almost everything and ended training camp well. After receiving a weapon I asked permission to participate in battle, but he didn't give me permission so I am presently in ribat (base).'
The "jihadi", who says he was a "imam" in China, says Muslims face oppression in his home country.
The video, believed to have been filmed in Syria, cuts to scenes inside one of the terror group's schools, where children sit inside a classroom wearing hats bearing the recognisable ISIS logo.
One child, who looks about 10 years old, tells the camera: 'O Chinese kaffar (non-believers), know that we are preparing in the land of the khilafah (caliphate) and we will come to you and raise this flag in Turkestan with the permission of Allah.'
Anthony Glees, the director of the Centre for Security and Intelligence Studies at the University of Buckingham, says the footage seems to be propaganda aimed at Uighurs.
'It's clearly a rallying cry to all Muslims everywhere,' he told MailOnline. 'Yet the images of foot soldiers and this wizened man, looking a bit like a hobbit, trekking his way across vast swathes of wasteland to get to ISIS, is curiously old fashioned. No high-tech warfare here.
'The tenor of the entire video is that ISIS is now fighting a 'crusade' in reverse: Muslims from all over everywhere are flocking to fight for the caliphate.'
Attacks blamed on Uighurs have also occurred in other parts of the country, including a car which plowed into Beijing's Tiananmen Gate in 2013, killing five people.
Professor Glees added: 'It (the video) will certainly unsettle the Chinese security authorities; they have their own very real "jihadist" threat and anything that inflames the Uighurs will cause the greatest concern.
'They will fear further Uighur attacks in China.'
Xinjiang is the largest province in China, and despite only about 4.3 per cent of the land area being fit for human habitation, it is home to more than 22million people, nearly half of whom are Muslim Uighur.