Africa
Seleka rebels capture two towns in Central African Republic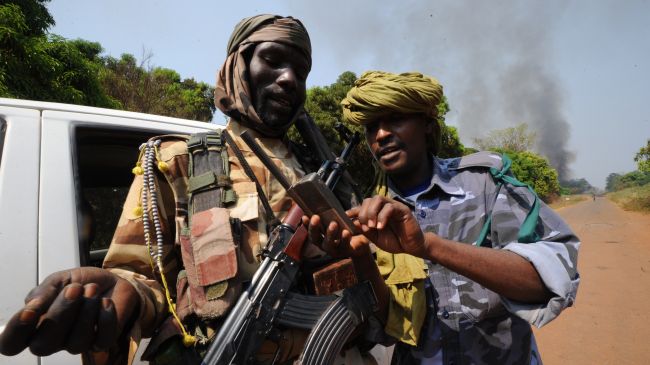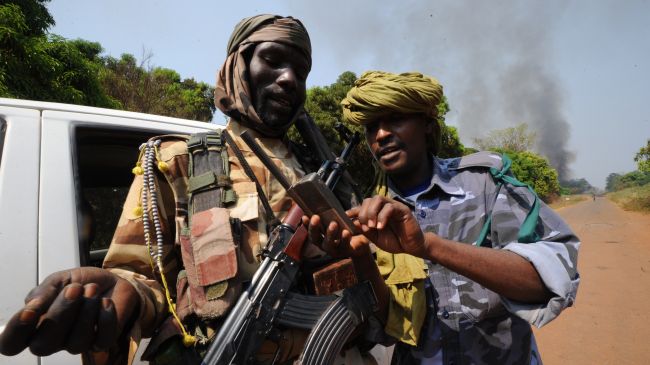 Members of the Seleka rebel group have attacked two towns in the south of the Central African Republic (CAR).
A CAR army officer, speaking on condition of anonymity, made the announcement on Monday, AFP reported.
"Seleka forces launched a first attack at around 6:00 a.m. (0500 GMT) against the town of Gambo… They met no resistance because our troops retreated to Bangassou," the officer said.
He added that later the rebels also seized Bangassou, which lies on the border with the Democratic Republic of Congo.
"The second attack occurred shortly before 8:00 a.m. (0700 GMT) against the town of Bangassou. There was an exchange of fire, after which the defense and security forces pulled back," he stated.
It was not immediately clear whether the attack caused any casualties.
On January 11, the CAR president and representatives of the Seleka rebels signed an agreement in Libreville, Gabon after three days of negotiations brokered by regional neighbors.
Under the deal, some opposition figures and members of the rebels' coalition were given a number of key posts in the government.
The Seleka rebels launched an offensive against the CAR government in December 2012.
There are many mineral resources, including gold and diamonds, in the Central African Republic. However, the country is extremely poor and has faced a series of rebellions and coups since it gained independence in 1960.