Iran
Middle East
Self-Reliance Has Led Iran to Victory: Zarif
Iranian Foreign Minister Mohammad Javad Zarif hailed the self-reliance inherited from the ideology of late founder of the Islamic Republic Imam Khomeini as the main factor that has helped the Iranian nation overcome all challenges over the past four decades.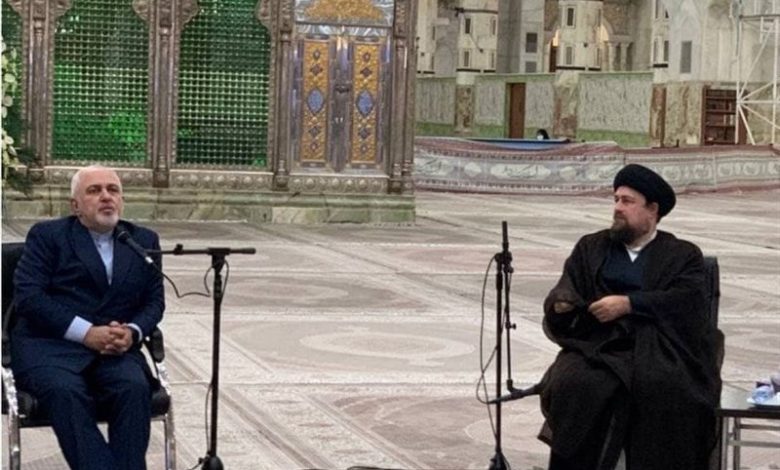 Zarif, accompanied by a number of his deputies and the Foreign Ministry officials, visited the mausoleum of Imam Khomeini in Tehran on Wednesday to address an online international conference on political discourse from the viewpoint of Imam Khomeini.
"Despite all the plots and measures against Iran, the Iranian people have been able to emerge victorious thanks to the self-confidence spirit and the self-reliance that have materialized via the message of Imam Khomeini," Zarif said in his speech.
He added that Iran has managed to deal with all crises and pressures over the past four decades, such as the Iraqi imposed war, the economic sanctions and war, and various types of terrorist acts, including economic, military, environmental and medical terrorism.
Elsewhere in his remarks, the foreign minister also praised the Palestinian resistance' firm response to the latest wave of Israeli aggression against Gaza, saying what has paralyzed the Zionist regime's iron dome system has been the Palestinian people's confidence in their own capabilities and their right to defense against the Zionist regime's racist and apartheid-style policies.