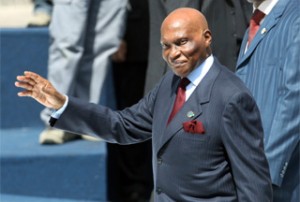 Senegal's President Abdoulaye Wade urged African nations on Monday to offer an allotment of land for resettlement to victims of last week's earthquake in Haiti.
"Africa should offer Haitians the chance to return home. It is their right. There is nothing to haggle about," President Abdoulaye Wade said on his website.
In his proposal to the 53-nation African Union published in local newspapers on Monday, Wade asked that Haitians be granted "their own state on African territory, the land of their ancestors."
The disturbing images of the magnitude-7.0 earthquake that has destroyed Port-au-Prince and killed many thousands of people on Tuesday has been broadcast in French-speaking West and Central African states.
Haitian offcials say as many as 200,000 people may have been killed, while so far the bodies of 70,000 victims have been recovered and buried in mass graves.
The devastation has deeply touched many of the African continent's officials and residents.
Senegalese officials have been quoted by the local press as saying the country is prepared to offer parcels of fertile land to the victims of the quake.
Senegal has promised USD 1mn to Haiti and is producing a televised fund-raising event to provide additional emergency aid.