Lebanon
Senior Cleric: Arab League Chief Bribed by S. Arabia to Blacklist Hezbollah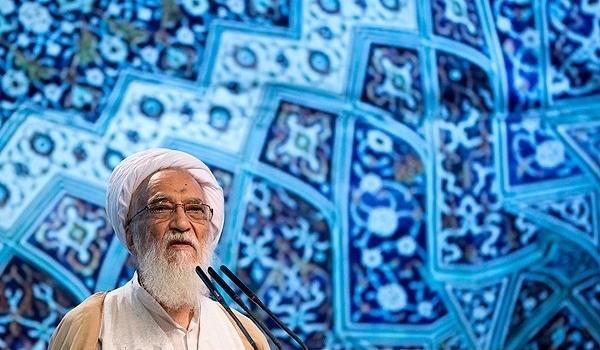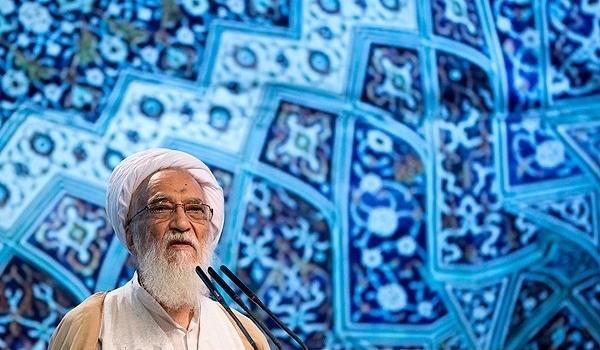 Tehran's provisional Friday Prayers Leader Ayatollah Mohammad Ali Movahedi Kermani said Saudi Arabia has bribed Secretary General of the Arab League Nabil al-Arabi to designate the Lebanese Hezbollah as a "terrorist group".
"Saudi Arabia has given $2mln to al-Arabi to call Hezbollah terrorist since Hezbollah has stood against the enemies," Ayatollah Movahedi Kermani said, addressing a large and fervent congregation of the people on Tehran University campus on Friday.
He also referred to the Riyadh-led attacks against the Yemeni people, and said the Saudi crimes against the Yemenis, including the recent airstrikes against a market which killed 120 people, are committed with the US support and green light.
"The US administration should be really ashamed of such positions," the senior cleric said.
The Persian Gulf Cooperation Council (PGCC) and the Arab League (AL) officially added Hezbollah and all affiliated groups to its so-called list of "terrorist" organizations on March 2.
In relevant remarks on Tuesday, Head of Egypt's Al Nasseri Party Mohammed Abu al-Ala blasted the decision against Hezbollah resistance movement, and said that the AL is a dead entity for the Arab nations.
"The Arab League decisions are no way related to its establishment objectives and instead it acts in coordination with the plots hatched by the colonial powers," Abu al-Ala said.
He reiterated that the Arab countries are now the targets of West's plots for fomenting sectarian strife.
"The decision by the Arab League foreign ministers to brand Hezbollah as terrorist proved the league has become a Zionist-US ally that takes decisions in compliance with the US' demands and does not pay heed to the will and demands of the Arab community," Abu al-Ala added.