Europe
Iran
Islam
Middle East
Senior Cleric Ayatollah Jannati Calls on World Muslims to Condemn Anti-Islam Moves
Secretary of Iran's Guardian Council (GC) Ayatollah Ahmad Jannati condemned the French President Emanuel Macron's support for sacrilege of the Prophet of Islam by the notorious magazine Charlie Hebdo.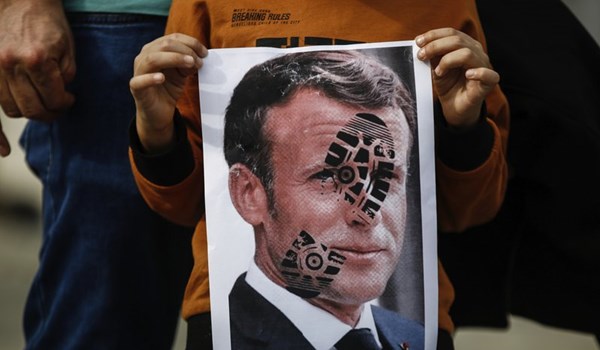 Ayatollah Jannati urged the governments and institutions across the Islamic world to deplore the disrespectful move of the French magazine and supportive remarks of Macron and show a fitting reaction in a bid to prevent the repetition of such heinous moves and remarks.

Secretary of Iran's Guardian Council (GC) Ayatollah Ahmad Jannati
In recent weeks and after a French teacher was beheaded by an ISIL member after he displayed cartoons of the prophet of Islam, French President Emmanuel Macron attacked Islam and the Muslim community, accusing Muslims of "separatism", and he said previously that "Islam is a religion in crisis all over the world".
The incident in Paris coincided with a provocative move by Charlie Hebdo, a left-wing French magazine infamous for publishing anti-Islamic content, which has drawn widespread anger and outrage across the Muslim world.
The caricatures were first published in 2006 by a Danish newspaper Jylllands Posten, sparking a wave of protests.
The French Charge d' Affaires was summoned to the Foreign Ministry, in absence of its ambassador, to hear Iran's condemnation of the growing anti-Islamic moves and remarks in France.
Aydalot received the Iranian Foreign Ministry's condemnation of the sacrilegious acts in France and the following unacceptable remarks of the French authorities that have hurt the feelings of nearly 2 billion Muslims in the world and millions of Muslims in Europe.
"Any insult and disrespect to the Prophet of Islam (PBUH) and the pristine values of Islam are strongly condemned and rejected by every person and in every position," the Iranian Foreign Ministry official who met the French diplomat said.
"It is of deep regret to incite Islamophobia and spread hatred in the name of freedom of expression, which should serve relations, empathy and peaceful coexistence among human societies."
The French official ​​said he would convey Iran's strong objection to Paris very soon.