Myanmar
Senior Cleric Calls for Islamic States' Serious Measures to Stop Massacre of Muslims in Myanmar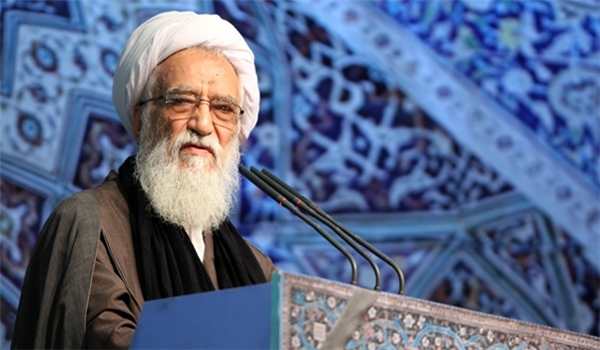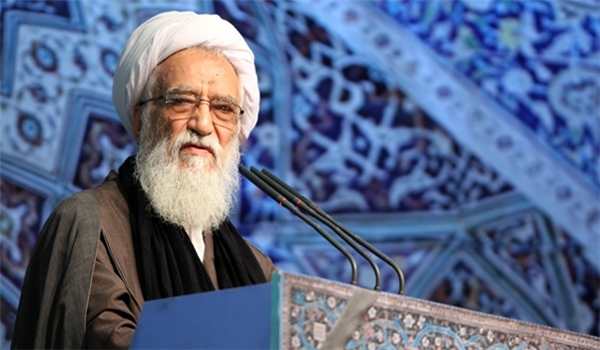 Tehran's provisional Friday Prayers Leader Ayatollah Mohammad Ali Movahedi Kermani called for serious measures by Muslim countries to bring to a halt the genocide of Rohingya minority in Myanmar.
Addressing a large and fervent congregation of the people on Tehran University campus on Friday, Ayatollah Movahedi Kermani said, "There is no hope that the international community will do anything, but all Muslim nations should hold rallies against the government of Myanmar."
"May God bring these criminals to justice before their deaths," the senior cleric added.
In relevant remarks on Thursday, Iranian Foreign Minister Mohammad Javad Zarif called on the international community not to remain silent on the ongoing genocide against Rohingya Muslims in Myanmar and take the needed measures to bring to a halt their catastrophic situation.
"The international community has no excuse to allow the genocide of Rohingya Muslims to continue in front of our eyes," Zarif wrote on his Twitter account.
"We must act before it is too late," the Iranian foreign minister said.
Myanmar's security forces have been attacking the Rohingya Muslims and torching their villages since October 2016 in a bid to push them out of the western state of Rakhine.
The attacks have intensified since August 25, following alleged armed attacks on police and military posts in Rakhine.
The Rohingya have been subject to communal violence by extremist Buddhists for years, forcing large groups of Muslims to take perilous journeys and seek refuge in Bangladesh and other neighboring countries.
Myanmar's de facto leader, Aung San Suu Kyi, has come under fire for failing to protect the country's Muslim minority from persecution.
She claimed on Wednesday that "a huge iceberg of misinformation" was spreading about violence in western Myanmar.