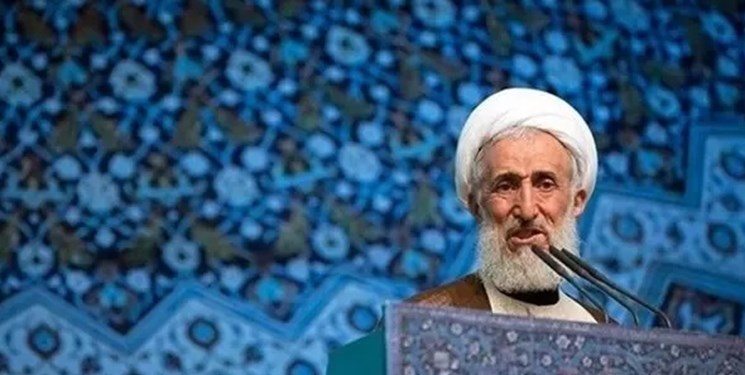 Tehran's provisional Friday Prayers leader Hojjatoleslam Kazzem Seddiqi underlined that Iran has grown to such extent in terms of military and defense capabilities that no country dares to attack the Islamic Republic.
"According to the Holy Quran, as much as we have talent and power, ‌we must have had a superior hand over the enemies. The United States, Israel and the hypocrites felt our power … sought to harm us, and as a result, our country achieved an oustanding military industry to counter them," the senior cleric said while reiterating that Iran is the most powerful country in the region.
Addressing a congregation of people at Tehran's Imam Khomeini Grand Mosalla (congregational prayers site), Hojjatoleslam Seddiqi added, "We are in a position in the world that no country dares to attack us."
He pointed out that the US has failed in its policy of maximum pressure campaign against the Iranian nation.
Last week, Tehran's provisional Friday Prayers Leader Ayatollah Seyed Ahmad Khatami underlined that the Iranian people will only accept the lifting of all unlawful sanctions imposed by the US government against Iran.
"Iranian nation will accept nothing but removal of all cruel and oppressive sanctions imposed against the country," Ayatolallah Khatami said.
Referring to holding of new round of Vienna talks to remove the unlawful sanctions imposed between Iran and the Group 4 + 1 ( Russia, China, the UK and France plus Germany), the senior cleric said that an experienced delegation went to Vienna for nuclear talks and this delegation expressed its positions explicitly.
Ayatollah Khatami went on to say that Iranian delegation also demonstrated their anti-American positions in nuclear talks both in terms of promises and in practice clearly.