Iran
Senior Cleric: Iranian Armed Forces' Might Displayed in Mohammad Rasoulallah Drills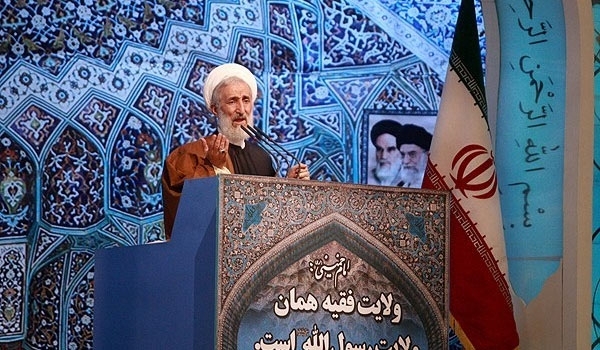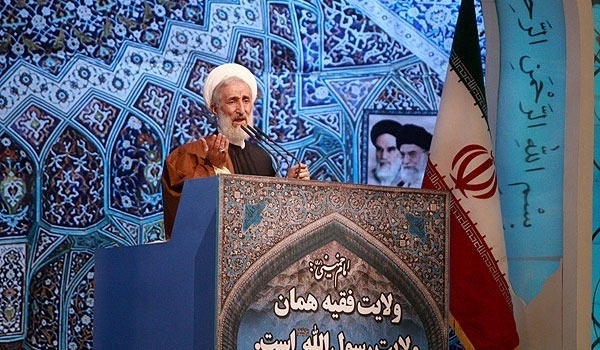 Tehran's Provisional Friday Prayers Leader Hojjatoleslam Kazzem Seddiqi underlined that the recent wargames in the Southern and Southeastern parts of Iran showed the integrity and power of the Iranian Armed Forces for confronting enemy threats.
Addressing a large and fervent congregation of the people on Tehran University campus on Friday, Hojjatoleslam Seddiqi said, "Mohammad Rasoulallah (PBUH) wargames proved that our Army can repel any threats likely to be posed by the enemies."
Hojjatoleslam Seddiqi reiterated that Mohammad Rasoulallah (PBUH) maneuvers has the message of peace for the neighboring countries.
On Monday, Supreme Leader of the Islamic Revolution Ayatollah Seyed Ali Khamenei extended his congratulations to the country's Navy commanders and staff for their current successful drills in the Southern and Southeastern waters, and once again reiterated the defensive nature of Iran's wargames.
The Supreme Leader's message was conveyed by Head of his Military Office Brigadier General Mohammad Shirazi to the Public Relations Office of the Navy base in the Persian Gulf.
Shirazi said the Navy forces involved in the wargames in the Persian Gulf have utilized the most modern defensive hardware and software in their military exercises.
On Wednesday, the Iranian Armed Forces wrapped up 7 days of military drills in waters South and Southeast of Iran.
Different units of the Iranian Army's Ground Force, Navy, Air Force and Air Defense started massive joint military drills along the country's Southern and Southeastern coasts last Thursday.
The military exercises codenamed Mohammad Rasoulallah (PBUH) covered an area of 2.2 million square kilometers from the East of the Strait of Hormuz to the Southern parts of the Gulf of Aden.