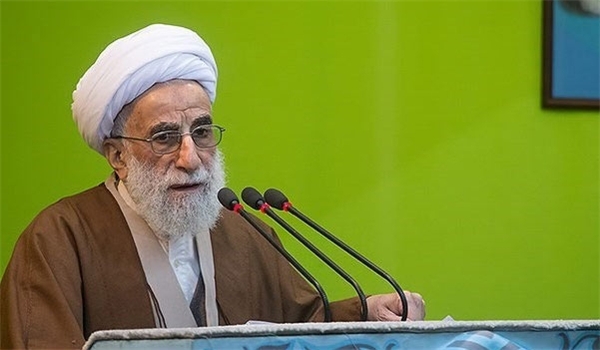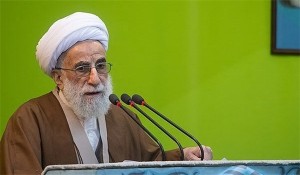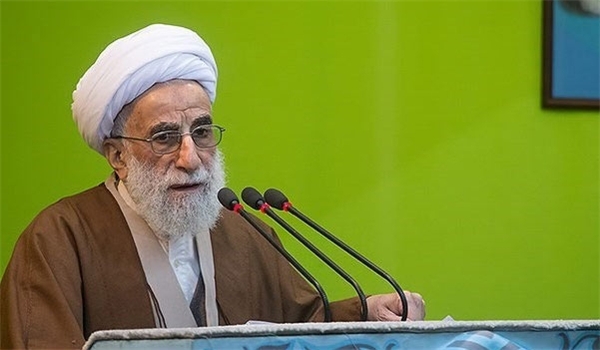 Tehran's provisional Friday Prayers Leader Ayatollah Ahmad Jannati lashed out at the international bodies, including the United Nations, for keeping mum about terrorist actions in the Middle East, specially Palestine and Iraq.
Addressing a large and fervent congregation of the people on Tehran University campus on Friday, Ayatollah Jannati said, "The situation in Iraq and Palestine is dramatic, but the international organization have remained silent and nothing heard from them against the slaughter of the innocent children and the US that once sent troops to Afghanistan and Iraq has now also remained silent."
He noted that the US, Britain and Israel have joined hands to kill the Palestinian youth, and said, "The resistance of the Palestinian people will continue and the future of Palestine will belong to that country's youth."
He noted that very good progress has also been made in Iraq after Grand Ayatollah Seyed Ali Sistani issued a fatwa against the Takfiri terrorists in that country.
On Thursday, Iranian President Hassan Rouhani in separate letters to heads of Muslim states urged them to do their best to help the oppressed Palestinian people and lift the siege of the Gaza strip.
"Unity of Muslim countries against the enemies is vital at this juncture," President Rouhani said in his letters.
Meantime, he warned that the cruel blockade of Gaza and acute shortage of medical aids are worrying and can lead to a human catastrophe.
"Helping the oppressed people of Palestine and preventing the Zionist regime from committing its atrocities are the common responsibility of all international organizations and freedom-loving countries of the world," the Iranian president said.
He pointed to the "heroic" and "legitimate" resistance of the people and resistance groups in Palestine, and said, "Undoubtedly, the resilient and great nation of Palestine, with its indomitable will, will once again defeat the Zionist regime."