General
Senior cleric terms people's presence as key to birth of Islamic Revolution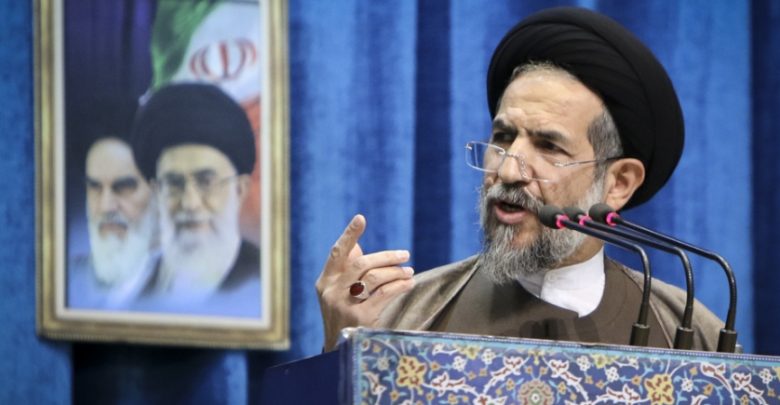 Tehran's interim Friday Prayer leader Hojatoleslam Mohammad Hassan AbuTorabi Fard said people's presence in various fields is the key to birth and continuation of the Islamic Revolution.
It is people who make the Revolution dynamic and pave the way for promoting power, AbuTorabi Fard said in the first sermon of his prayers speech.

He added that nations pave the ground for prophets and righteous leaders to play their role and indifference toward their responsibility will pave the way for Taghut government.

He said this presence of Islam that made US President Donald Trump have secret trip to Iraq in spite of spending seven trillion dollar.

Elsewhere in his remarks, AbuTorabi Fard referred to Iranians helping flood-stricken people as vivid example of benefaction.

Unprecedented heavy rains caused floods in various parts of Iran over the past two weeks. Scores of people were killed and 478 others were injured and a large number were displaced across Iran.

In the second sermon of his prayers speech, he pointed to slogan of the Iranian New Year which is year of "Boosting Production and Supreme Leader of the Islamic Revolution Ayatollah Seyyed Ali Khamenei's emphasis on production, saying the key to exit economic and social bottlenecks and turning Iran into a big economic power is Asia is production.

Referring to the remarks made by US economists, he said Iran enjoying natural resources and high tourism capacities and over 2,000 way to high seas is an exceptional country.