Iran
Senior cleric warns against anti-revolution plots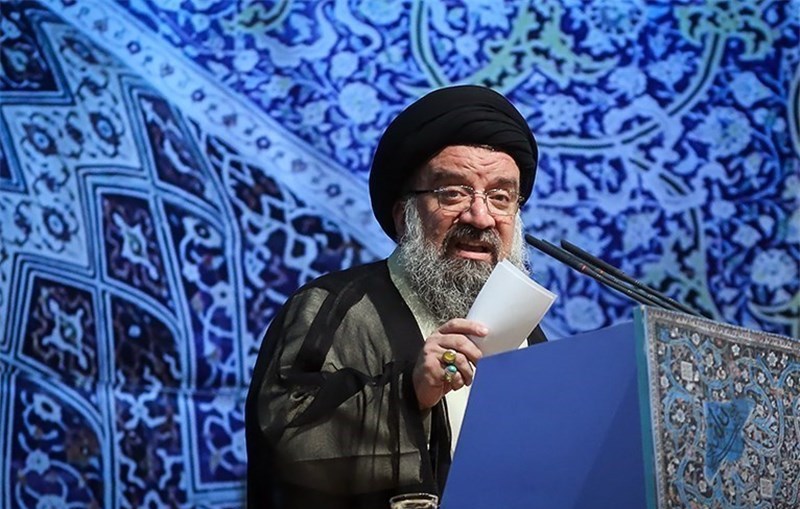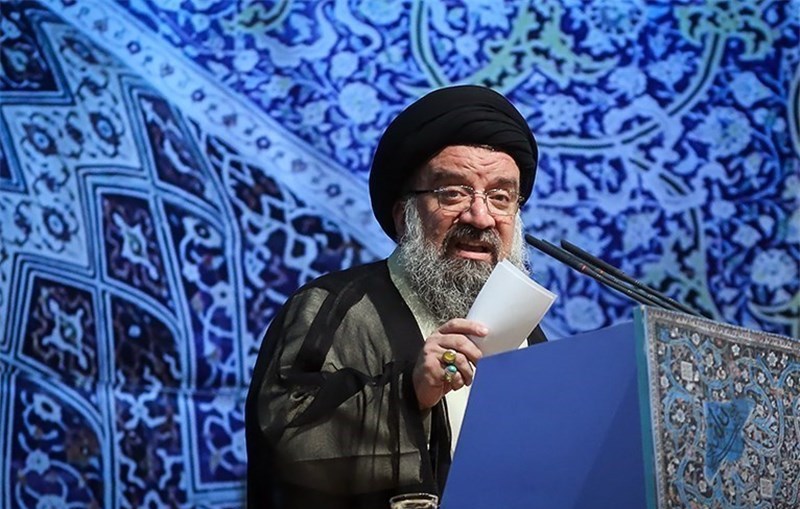 Substitute Friday prayers leader of Tehran Ayatollah Seyed Ahmad Khatami has warned that Day 9 (December 30) epic in which millions of Iranians showed their support for the Islamic Republic of Iran could be repeated.
'I warn all those wishing to hatch plots that they should know the Day 9 (falling on December 30) epic can be repeated,' said Ayatollah Khatami in his second Friday prayers sermon.
Ayatollah Khatami was referring to December 30, 2009 pro-government rallies, in which millions of people took to the streets in Tehran and several other major cities and condemned the foreign-orchestrated unrests, which erupted following the 2009 presidential poll.
He said the Day 9 Epic came thanks to allegiance with the leadership, presence and insight of the public.
He noted that in 2009 there were two camps, one belonging to the former US President Barack Obama, the head of the Zionist regime, the anti-Islamic revolution outlawed outlets and fugitives on the one hand and Basijis on the other hand. 'In the Epic you well showed that you are close to the nation because you recognize enemy and find the way of confrontation on time.'
Elsewhere in his sermon, Ayatollah Khatami said the sound of the breaking of the bones of liberal democracy is well heard.
'These events plus collapse in the US ruling elite and violation of all human values and that (the US President Donald) Trump has been reported to have told 7,000 lies, all mean that Western liberal democracy is on the verge of collapse. As eastern social democracy fell, the sound of breaking of the bones of western liberal democracy is well audible,' said Ayatollah Khatami while referring to recent events in France.
On the US troop pullout from Syria, he said despite all the marginal issues and behind-the-curtain events, no doubt this testifies the US defeat in the region.
The US Secretary of Defense's resignation falls in the same line, said Ayatollah Khatami, adding that all those once upon a time announced their rejection of the Syrian President Basher Assad, now say they have abandoned the policy.
All once closing their embassies in Damascus, will return to the city now without attaining their goal and re-open their embassies, said the Ayatollah, adding, 'This means resistance has been effective.'
Also referring to Trump's recent stealth visit to Iraq, he said it is worth contemplation.
He added that Trump's humiliating short notice visit to Iraq marks his inability and testifies the truth of the motto of`Down with the US.'
To the end of his sermon, he congratulated all Christians on the birth of Jesus Christ (AS) and new Christian year.