Iran
Senior Commander: Iran's Armed Forces to Thwart All Possible Threats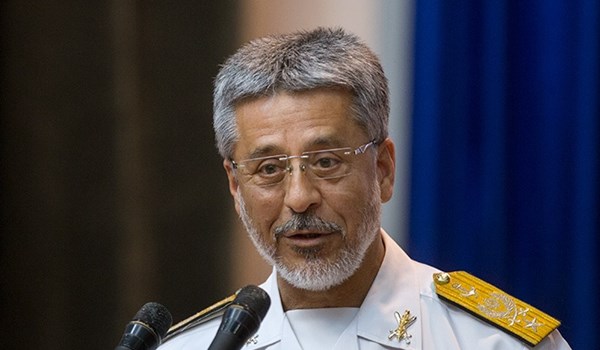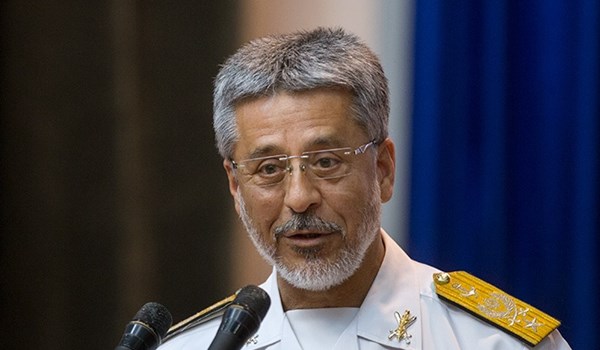 Deputy Commander of the Iranian Army for Coordination Rear Admiral Habibollah Sayyari underlined the Iranian Armed Forces' full preparedness to confront enemies' possible threats.
"Iran is prepared to give a crushing response to any kind of aggression," Rear Admiral Sayyari said on Friday, addressing a group of Iranian military officials.
He reiterated that all the Armed Forces are highly prepared to defend "the freedom, independence of Iran against any kind of threat".
Rear Admiral Sayyari said that Iran has reached self-sufficiency in maintenance and upgrading its defensive equipment and it will not ask permission for manufacturing what is needed for defense.
In relevant remarks in mid-February, Rear Admiral Sayyari underlined Tehran's opposition to talks with any country on its missile and defense power.
"The Islamic Republic of Iran's defense power is not negotiable and we don't take permission from anyone for the type of weapons that we can have to defend our country," he said.
Rear Admiral Sayyari underscored that Iran strengthens its defense power to the point that it creates deterrence power while its moves on the basis of the international laws.
"We have respected the framework of international regulations," he said.
Sayyar's remarks came after Iranian Supreme Leader's top adviser for international affairs Ali Akbar Velayati underlined that his country will definitely reject any offer or request that might be raised in future by French President Emanuel Macron to hold talks on Tehran's missile program.
"If Macron raises issues related to missile negotiations during his visit to Tehran, he will certainly receive the Islamic Republic of Iran's negative response," Velayati said in a meeting with a French parliamentary delegation in Tehran.
"The Islamic Republic of Iran will not take permission from any country about its missile power and will develop its missile power appropriate to its defense needs," he added.