Syria
Senior Commander, Tens of Terrorists Killed in Clashes with Syrian Soldiers in Eastern Damascus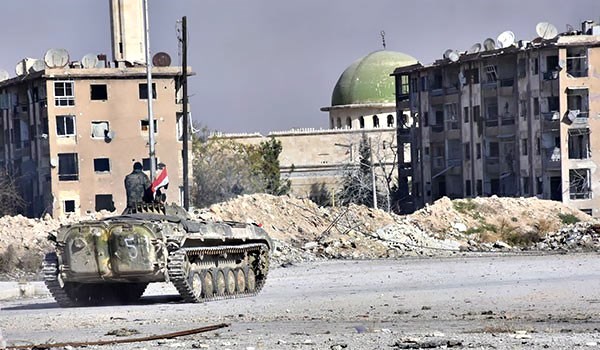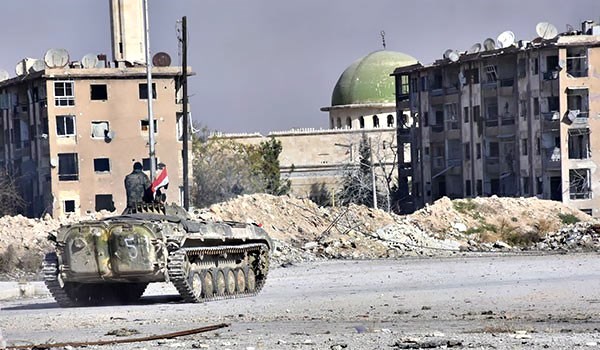 Scores of Faylaq al-Rahman terrorists, including one of their field commanders, were killed in Syrian army's counterattack in Eastern Ghouta.
Terrorist groups carried out a very heavy attack on the army positions near the missile battalion in Hazarma region, forcing the army soldiers to retreat temporarily from four positions.
Then, the Army men in a rapid counterattack inflicted heavy damage on the terrorists' vehicles and killed a number of them, recapturing all the lost positions.
Over 10 terrorists, including field commander of Faylaq al-Rahman Hamza al-Asali known as Abu al-Abbas were killed and several more were wounded while repelling terrorists' attack.
Over 25 militants were killed or wounded in the second wave of clashes.
The rest of the terrorists fled the battlefield.
Syrian Army troops continued their advances against the terrorist groups in Eastern Ghouta on Monday and took full control of a key town after hours of non-stop battle.
The army men pushed militants back from the town of Harazma, inflicting major losses on the terrorists.
Field sources said that the army men started carrying out mop-up operation in the newly-freed town and its surroundings, adding engineering units started defusing bombs and landmines planted by the militants across the town.
The remaining pockets of terrorists fled towards adjacent towns.
The sources added that fierce clashes were underway between the army soldiers and militants near the strategic Farzat hill that overlooks the towns of al-Nashabiyeh and Hawsh al-Salehiyeh.