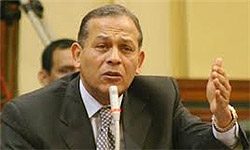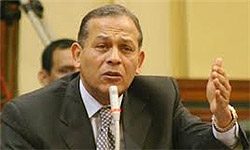 A prominent Egyptian politician, who was close to the country's deceased president Anwar Sadat, warned of the negative impacts of a possible Israeli military action against Iran on the region, and stressed that Cairo should side with Tehran if such a confrontation takes place.
Responding to a question about expectations from Egypt in case of an Israeli military strike on Iran, Member of Egypt's Constituent Assembly Mohammad Anwar El Sadat said, "It is not an expectation but an obligation for us (Egypt) to side with Iran and any different move by Egypt would be a great mistake."
"I expect that the Egyptian government and nation support Iran in case of a possible attack by Israel on Iran and there are several reasons for that (support), the most important of which is that Iran, regardless of religious differences, is an Islamic state," Sadat said during an exclusive interview with FNA on Monday.
The Egyptian lawmaker, however, said that such an attack will pose "danger to the whole region".
Israel and its close ally the United States accuse Iran of seeking a nuclear weapon, while they have never presented any corroborative document to substantiate their allegations. Both Washington and Tel Aviv possess advanced weapons of mass destruction, including nuclear warheads.
Iran vehemently denies the charges, insisting that its nuclear program is for peaceful purposes only. Tehran stresses that the country has always pursued a civilian path to provide power to the growing number of Iranian population, whose fossil fuel would eventually run dry.
The Zionist regime has recently intensified its war rhetoric against Tehran, warning that it plans to hit Iranian nuclear facilities.
Iran has, in return, warned that it would target Israel and its worldwide interests in case it comes under attack by the Tel Aviv.