Syria
Senior Hezbollah Leader Lauds Syria's Resistance against US Plots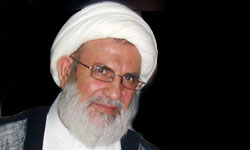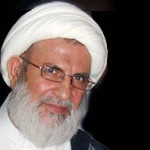 A senior figure of the Lebanese Hezbollah Movement praised the resistance and wisdom shown by Syria against the US plots and schemes.
A conspiracy is underway against Syria but the country has powerfully resisted the US plots, Head of Hezbollah Sharia Board Sheikh Mohammed Yazbek said on Sunday.
He also lauded Syria's wise decision to accept the Arab League initiative and its call for dialogue, and added that the move has thwarted conspiracies.
Yazbek further referred to the popular uprisings in the Arab and Islamic states in recent months, and added that Arab Spring means spring of resistance and uniting efforts against the US plots.
Earlier this month, Syria and the Arab League agreed on a roadmap to end the violence in the Arab country.
"Syria and the Arab League are in agreement over the final paper concerning the situation in Syria," Syrian state television and SANA news agency said.
Syria signed the pact to pull its armed forces from the streets, release political prisoners and engage with opposition groups after seven months of unrest.
Syria has been experiencing unrest since mid-March with organized attacks by well-armed gangs against Syrian police forces and border guards being reported across the country.
Hundreds of people, including members of the security forces, have been killed, when some protest rallies turned into armed clashes.
The government blames outlaws, saboteurs, and US-backed armed terrorist groups for the deaths, stressing that the unrest is being orchestrated from abroad.
But, calm was eventually restored in the Arab state after President Assad started a reform initiative in the country.