Iran
Senior Iranian MP: West must take honest approach towards terrorism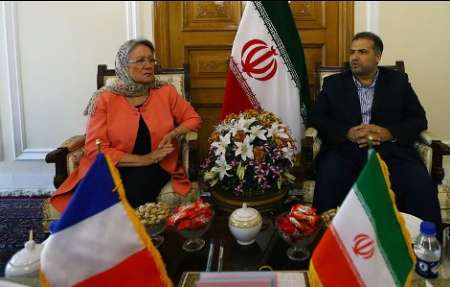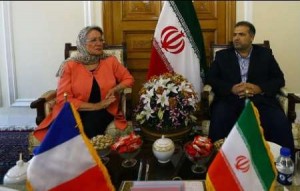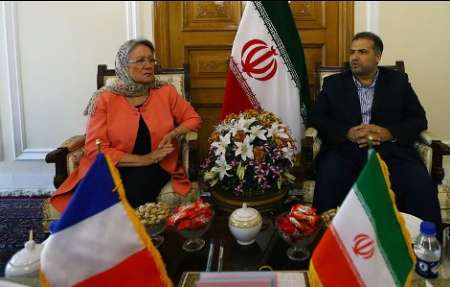 The western governments should take an honest approach towards terrorism, Kazem Jalali, the co-chairman of Iran-EU Parliamentary Friendship Group said on Wednesday.
Senior MP says West must take honest approach towards terrorism
He made the remarks in a meeting with French deputy director of the National Assembly Foreign Affairs Commission Odile Saugues.
Referring to the Zionist regimeˈs nuclear weapons and its oppressive behavior against the Palestinians, Jalali noted that West should give up double-standard approach towards countriesˈ rights for peaceful use of nuclear energy as well as the violation of human rights in different countries.
He underlined that spread of terrorism is a threat to the world security.
The Western governments support the crimes against humanity perpetrated by terrorists in Syria and in the meantime, advocate the crackdown on Bahraini political activists, Jalali added.
He asserted that terrorist actions in Iraq and Syria account for crimes against humanity.
Warning about increase of production of drugs in Afghanistan, he noted that Europe has become one of the major destinations for the Afghan drugs.
He said that hundreds of Iranian police officers were killed in fight against drug traffickers, adding that the international community must extend assistance to the campaign against drug-trafficking.
He expressed outrage at the western governments policies about the nuclear dispute with the Islamic Republic of Iran and said that Iranˈs peaceful nuclear activities are under the complete supervision of IAEA, but, the western governments are using the dispute to put pressure on Iran.
He criticized the western governments for supporting certain regional countries well-known for their totalitarian regimes regarding them as their strategic friends.
Jalali noted that Iran believes in holding a referendum as the best way to resolve Palestinian issue.
The ˈtwo-state, two-nationˈ solution is not a good idea because Zionist regime has never honored its obligations since its formation, he said.
The French National Assembly member for her part praised Iranˈs positive approach in the nuclear negotiations.
She hoped for a win-win agreement between Tehran and G5+1 in the upcoming nuclear talks.
Saugues called for enhanced Iran-French relations.
She expressed deep concern over the Iraqi crisis, adding that the international community should show determination in its fight against terrorism.
A delegation from French National Assembly members, led by Saugues arrived in Tehran on Tuesday.