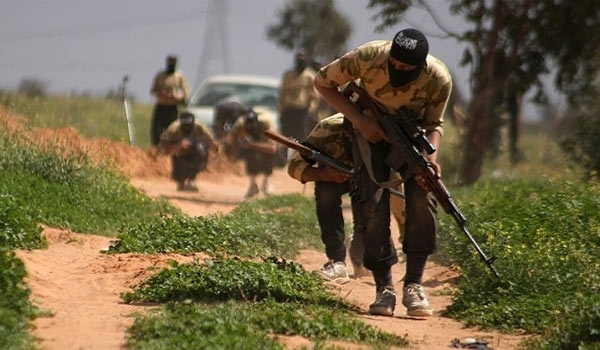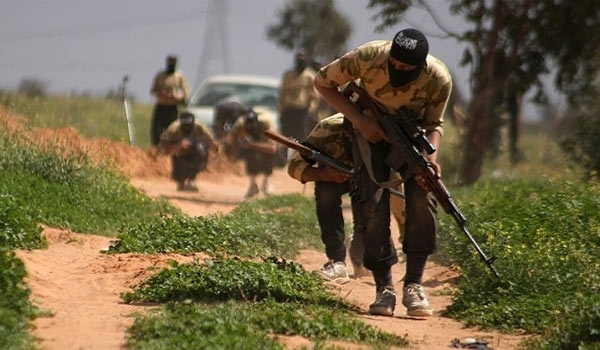 A senior commander of the ISIL Takfiri terrorist group fighting against the government forces in Deir Ezzur province, Eastern Syria, fled to neighboring Turkey.
"Amer al-Naklavi nicknamed Abu Mohammad fled Deir Ezzur into neighboring Turkey," local sources told FNA on Saturday.
Al-Naklavi was commander of Jund al-Rahman terrorists group in the Eastern parts of Deir Ezzur province.
Jund al-Rahman has confisicated revenues of several oil wells in Deir Ezzur province.
On Wednesday, a team of Syrian army's special forces raided a meeting of the ISIL commanders in an inside job and killed tens of the militants' leaders.
At least 40 ISIL terrorist leaders were killed during the army's raids on their gathering in al-Quriya district of al-Mayadeen city in Deir Ezzur province in Eastern Syria.
According to the military sources, the operation was the result of an inside job by the Syrian spies.
The ISIL Takfiri terrorists currently control shrinking swathes of Syria and Iraq. They have threatened all communities, including Shiites, Sunnis, Kurds, Christians, Ezadi Kurds and others, as they continue their atrocities in Iraq.
Senior Iraqi officials have blamed Saudi Arabia, Qatar, and some Persian Gulf Arab states for the growing terrorism in their country.
The ISIL has links with Saudi intelligence and is believed to be indirectly supported by the Israeli regime.