Syria
Senior ISIL Leader and Former Al-Qaeda Commander Killed in Syria's Aleppo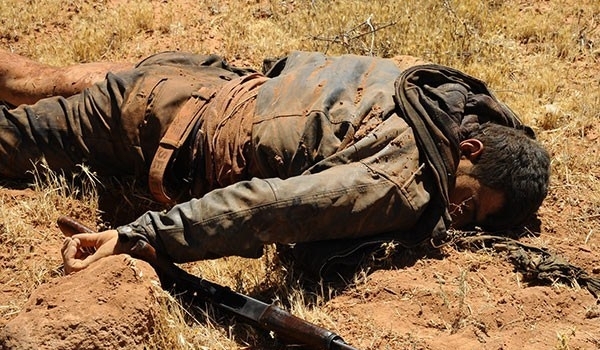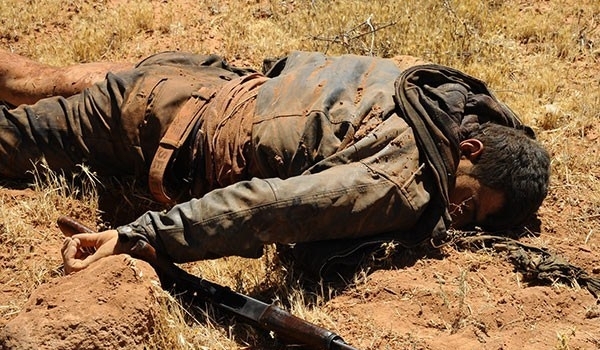 A senior ISIL commander who has also been a ranking commander of Al-Qaeda terrorist organization was killed by the Syrian army in the Eastern countryside of Aleppo province on Tuesday.
Adnan al-Atawi known as Abu Salim al-Tabouki was a prominent member of al-Qaeda terrorist group that reportedly took part in many foreign operations of the terrorist organization, including in Afghanistan, Iraq and Syria.
In 2011, al-Atawi was arrested by the Saudi authorities for his al-Qaeda connections, and sent to the Al-Salouliyah Prison. However, he was subsequently released, and defected from al-Qaeda-affiliated al-Nusra Front to join the ISIL Takfiri terrorist group.
Al-Atawi had visited his family in Saudi Arabia several times over the last two years, despite his role in the terrorist group in Syria.
An ISIL member who has been under his command has confirmed his death after his body was retrieved from the battlefront near the Kuweires Military Airport.
Thousands of soldiers from the Syrian army, Hezbollah and popular forces, backed up by Russian air force, launched the final phase of a landmark operation towards a strategic airbase Southeast of Aleppo that has been under siege for two years now.
The Syrian army, National Defense Forces (NDF) and Hezbollah fighters backed up by Russian warplanes started the operation early Tuesday morning and have already come almost half a mile closer to the Kuweires airport in a region where advance in every inch has taken days.
The pro-government forces marched on ISIL positions in the region and advanced to the rural district of Sheikh Ahmad after taking full control of the railway crossing. Early reports from the battlefield said tens of Takfiri terrorists have been killed this morning.
The Syrian army and Hezbollah forces are now deployed in a region only 2 kilomteres away from the airbase.
According to the source, the pro-government forces are preparing to mop up the rest of Sheikh Ahmad to prepare for a massive offensive on ISIL positions along the Aleppo-Raqqa Highway. Some 80 percent of Sheikh Ahmad – that is seen as a milestone in the Damascus war on terrorist groups in the Northern province of Aleppo – is now under the control of the pro-government forces.
Army sources said the Russian strikers play a very crucial role in the operation.
The Syrian army, backed by the country's warplanes and Russian airstrikes, has killed at least eight senior commanders of the so-called Free Syrian Army and tens of commanders from ISIL and al-Nusra in Northern Syria in the last one month.
Reports said the senior FSA commanders were killed in the Northern Province of Aleppo in October. Tens of other ranking commanders of the terrorist groups have been killed in different parts of Aleppo since the start of the new operations by the Syrian army, NDF and Hezbollah forces.