Iran
Senior Lebanese Cleric Urges World Muslims to Back Up Iran against Western Powers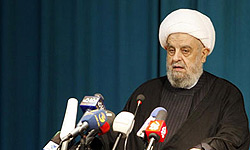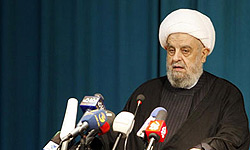 Sheikh Abdel Amir Qabalan, a senior Lebanese Muslim cleric, asked the entire Muslim Ummah (community) to render full support to Iran against the world's imperialist powers.
The deputy head of the Higher Islamic Shiite Council made the announcement after a meeting with Iranian Ambassador to Lebanon Ghazanfar Roknabadi.
"Muslims must stand (united) behind Iran to confront global colonialism and imperialism," Qabalan said.
He also commended Iran, saying, "Preserving the Islamic Republic would safeguard the path of moderation and righteousness."
Roknabadi said that he discussed with Qabalan the US "defamation" of Iran, a reference to the US allegations that Iranian officials plotted to assassinate the Saudi ambassador to Washington.
He said that the US accusations aim to "divide the Muslims across the world and serve the Israeli project (in the Middle East)."