Asia-Pacific
Senior MP: Iran Attaches Importance to Ties with Southeast Asia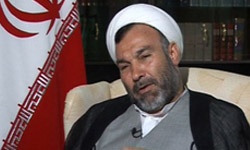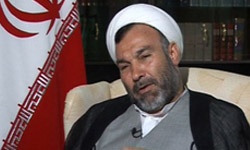 Head of Iran-Vietnam Parliamentary Friendship Group Hossein Sobhaninia said on Tuesday that Iran attaches importance to the development of its relations with Southeast Asian countries, including Vietnam.
The Iranian legislator made the remarks in a meeting in Tehran on Tuesday with Chairman of the Vietnamese Parliament's Defense and National Security Commission Nguyen Kim Xua, who is visiting Iran at the head of a high-ranking parliamentary delegation.
"Expansion of economic, parliamentary and political cooperation with the Southeast Asian countries is among important pillars of the Islamic Republic of Iran's foreign policy," Sobhaninia said.
"Iran-Vietnam Parliamentary Friendship Group of the Iranian parliament lays emphasis on the utilization of all potentials and opportunities to expand friendly relations, specially in economic, tourism, and industrial fields with Vietnam," Sobhaninia said.
Nguyen, for his part, said that Vietnam attaches importance to making use of Iran's experiences and capabilities in different industrial and technological fields.
In a meeting in Tehran yesterday, Iranian Foreign Minister Ali Akbar Salehi and Nguyen underlined the necessity for the further expansion of the relations between Iran and Vietnam.
Salehi voiced Tehran's preparedness to expand economic, trade, parliamentary and cultural cooperation with Vietnam.
Iran and Vietnam enjoy excellent and high potentials to develop economic cooperation, the Iranian minister said, and expressed the hope that the two nations would use the potentials to augment their trade ties.
Nguyen, for his part, expressed his country's readiness to expand economic cooperation with Iran on mutual interests.
He described President Mahmoud Ahmadinejad's recent visit to Vietnam as a great step to expand Tehran-Hanoi ties.
Ahmadinejad met with his Vietnamese counterpart Truong Tan Sang in Hanoi in November.
At the meeting, Ahmadinejad reiterated that Tehran sees no boundary for expanding economic, industrial, cultural, scientific, and technological relations with Vietnam.
Ahmadinejad added that the two countries are determined to enhance their mutual cooperation.
"Iran is determined to make use of the huge potential of the two countries to develop each other's economies."