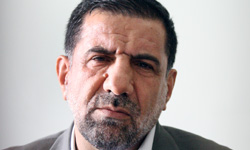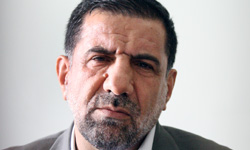 A senior Iranian lawmaker blasted the Zionist regime of Zionist Israel for its baseless allegations about Iran's involvement in the recent terrorist attacks, and said the move is aimed at decreasing Israel's unpopularity in the region and the world.
Speaking to FNA on Wednesday, Vice-Chairman of the parliament's National Security and Foreign Policy Commission Esmail Kowsari dismissed Israeli authorities' allegations as "fake and absurd".
"The occupying Zionist regime is resorting to such allegations against the Islamic Republic of Iran in a bid to restore its position at the international level since it is very unpopular in the world," Kowsari stated, adding that such accusations against Iran are nothing new.
Earlier this week, Iranian Foreign Ministry Spokesman Ramin Mehman-Parast had also rejected the claims made by the Zionist Israeli officials against Tehran as baseless, and described them as part of the Zionist regime's psychological war against Iran.
Mehman-Parast said on Monday night that the accusations are baseless and noted that they are a part of Tel Aviv's psychological warfare campaign against Iran.
He stated that the Islamic Republic condemns every terrorist act because Iran is the biggest victim of terrorism, adding that Israel and its allies are the main source of terrorism in the world.
"The Zionist regime has a serious record of criminal actions against humanity, and it is the first suspect of any terrorist operation in the world," he said.
In New Delhi, an Israeli diplomat was injured when an embassy car exploded on Monday. The woman made it to the Israeli embassy, from where she was transferred to a nearby hospital. The Israeli ambassador to India was not hurt in the New Delhi attack.
In the second attack, a Georgian national working for the Israeli embassy in Tbilisi discovered a bomb underneath his car during his drive to the embassy. The bomb was defused before it exploded.
Israeli Prime Minister Benjamin Netanyahu has claimed that Iran was behind the attacks.