Iran
Senior MP Underscores Strong Public Support for Islamic Republic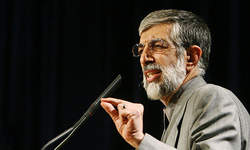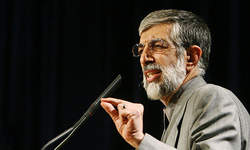 People of Iran strongly support the Islamic establishment, a senior Iranian legislator said, and noted that Iran's great achievements are the result of unity between the people and the government.
Islamic Republic's power is from nation's support, Gholam-Ali Haddad Adel said on Thursday.
"People's support of the Islamic Revolution is rooted in their faith in the founder of the Islamic Republic, Imam Khomeini and Supreme Leader Ayatollah Seyed Ali Khamenei; progresses made in Iran including the advancements made in the fields of missile and airspace technologies are the results of unity of beliefs between people and government," he was quoted by the Islamic republic news agency as saying.
Haddad Adel called independence as a major achievement of Islamic Republic in fulfilling nation's demands.
His remarks came after Supreme Leader of the Islamic Revolution Ayatollah Seyed Ali Khamenei said the western sanctions are not aimed at deterring Iran's nuclear progress and are rather meant to wear off the Islamic establishment.
Addressing a group of Iranian people in the country's Northeastern province on North Khorassan in October, the Leader noted the western powers' media hype about Iran, and said the western claims that Iran has left talks and negotiations is "propaganda fraud and smear campaign".
"The actual goal of those pursuing such a political propaganda formula is (making) the Iranian nation's surrender at the negotiation table," the Leader said, and addressing the western powers, added, "But, you are too small to bring the struggling, insightful and informed Iranian nation to its knees."
Washington and its Western allies accuse Iran of trying to develop nuclear weapons under the cover of a civilian nuclear program, while they have never presented any corroborative evidence to substantiate their allegations. Iran denies the charges and insists that its nuclear program is for peaceful purposes only.
Tehran stresses that the country has always pursued a civilian path to provide power to the growing number of Iranian population, whose fossil fuel would eventually run dry.