Iraq
Senior MP: US Pressuring Baghdad Not to Release Report on Attacks against Hashd Al-Shaabi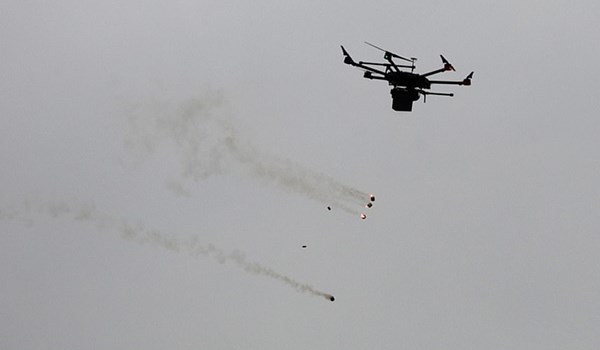 A senior Iraqi legislator revealed that Washington is pressuring Baghdad to prevent releasing an investigation into the recent attacks against Hashd al-Shaabi positions, noting that the government will likely cancel Iraq's security pact with the US.
Karim al-Aliwi, a member of the parliament's Security and Defense Commission, told the Arabic-language al-Ma'aloumeh news website that investigations have shown that the Israeli drones have attacked Hashd al-Shaabi positions in several Iraqi provinces but the US is exerting pressure on the government not to release the results.
He said that the Iraqi government is now very much likely to annul the country's security pact with Washington to replace it with Russian assistance to protect its airspace.
Late in August, Iraq's Hashd al-Shaabi forces in a statement announced that Israeli drones backed by the US aircraft pounded their positions near the border with Syria.
The Hashd al-Shaabi in a statement reported that two Israeli drones struck its military positions in Akashat-Alqaem Road in al-Anbar province 15 kilometers from the border with Syria.
The statement noted that the attack had taken place with the aerial support of the US and monitoring of a huge surveillance balloon near the site of the attack, and said that the attack took place with the start of the Phase 4 of Eradeh al-Nasr (the Will of Victory) military operation jointly conducted by the Iraqi Army, Police Force and Hashd al-Shaabi against the ISIL remnants in the Western part of the country.
It noted that a Hashd al-Sha'abi member was killed and another was wounded in the Israeli drone attacks.
Meantime, Hashd al-Shaabi commander Hadi al-Jazayeri told al-Ma'aloumeh news website that the continued drone attacks on Hashd al-Sha'abi's military positions would be given a harsh response by Iraq's Popular Mobilization Forces as already warned by his deputy Abu al-Mahdi al-Mohandes.