Syria
Senior Terrorist Commander Killed in Booby-Trap in Southern Syria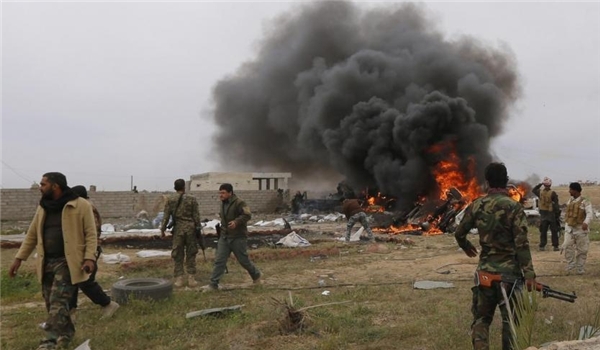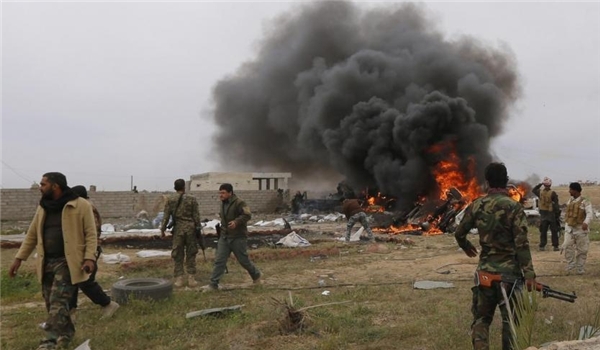 Samer Ahmad al-Amari, a notorious field commander of a terrorist group affiliated to the Free Syrian Army (FSA), was killed in a booby-trapped car bomb blast in Eastern Dara'a, well-informed sources confirmed on Sunday.
The sources said that al-Amari was killed along with three of his aids as a result of a booby-trapped bomb explosion in one of the vehicles of the FSA-affiliated al-Thowar battalion along the road connecting the towns of al-Sourah and al-Qariyeh al-Sharqi.
Relevant reports said earlier this month that scores of militants in Dara'a were killed and wounded in a huge blast at one of their arms and ammunition depot in the city.
Websites affiliated to the terrorist groups reported that the blast occurred in a cache of mortars, ammunition and missiles in Katibeh al-Mahjoureh region in the Western parts of the Old Customs Office in Dara'a, killing 7 militants and injuring tens of others.
The blast came as a new wave of assassinations has started in recent months against commanders of the terrorist groups in Dara'a.
According to earlier reports, hundreds of militants have defected to the ISIL over the past year, increasing tensions among the FSA factions.