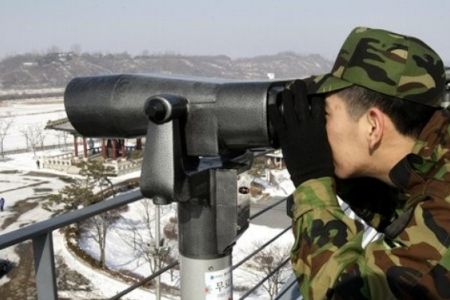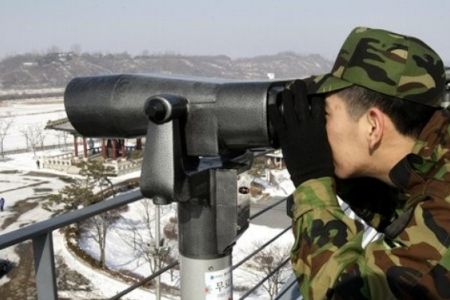 South Korea says it will soon propose holding high-level military talks with North Korea aimed at ending the tension troubling the Korean Peninsula.
The decision came after Pyongyang offered holding high-level military negotiations with Seoul to discuss the sinking of the South Korean navy corvette Cheonan and an artillery attack on the Yeonpyeong Island.
South Korean Unification Ministry said on Monday that internal discussions are underway on entering military talks with Pyongyang.
"As soon as (internal) discussions conclude, we will be making a proposal to the North on high-level military talks and also official meetings on denuclearization," said Unification Ministry spokeswoman Lee Jong-ju.
"We need to look more at whether we can make the proposals for those talks at the same time or with a time differential," Lee told a briefing.
A South Korean Defense Ministry official also said that working-level meetings to set the date and the agenda of the talks could take place next month.
Pyongyang last week accepted Seoul's negotiation terms that the discussions should focus on the sinking of a South Korean naval ship and an artillery exchange between the two sides, which killed four South Koreans last year.
In 2010, tension on the Korean Peninsula reached its highest level since the 1950s' Korean War.
On March 2, the 1,200-ton South Korean warship, Cheonan, sank near the inter-Korea maritime border, resulting in the deaths of 46 South Korean sailors.
Though Seoul accuses Pyongyang of involvement in the sinking of its warship, the latter says that aluminum alloy fragments recovered by South Korea prove that no North Korean torpedo was involved in the maritime accident.
Two South Korean marines and two construction workers were killed on November 23, 2010, after North Korea fired dozens of artillery shells at Yeonpyeong Island.
The attack set more than 60 houses ablaze and sent civilians fleeing in terror.