Korea
Seoul warns Pyongyang over 'nuke test'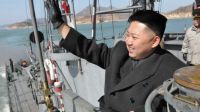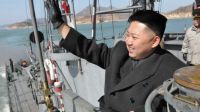 South Korea has called on the North to "abandon" its nuclear ambitions and hold dialogue in order to end the crisis in the Korean Peninsula.
According to AFP, Cho Tai-young, a spokesman for the South Korean Foreign Ministry, told a press briefing on Thursday "It will be good for all if North Korea abandons its plan for a nuke test and nuclear programs and holds dialogue with the international community, including with us."
Meanwhile, Seoul claimed that Pyongyang has fired shells near a warship that was patrolling south of the disputed Yellow Sea border.
According to officials, the South Korean warship responded by firing several rounds into North Korean territorial waters.
The North's military threatened on Wednesday to attack South Korean warships "without any warning" if there was a "trifle" violation of the maritime border.
A day earlier, a South Korean naval ship fired warning shots to stop an incursion by three North Korean patrol boats across the sea.
The two Koreas have come close to a war in the past few years on numerous occasions.