Europe
Serbia hopes Iran nuclear talks end in deal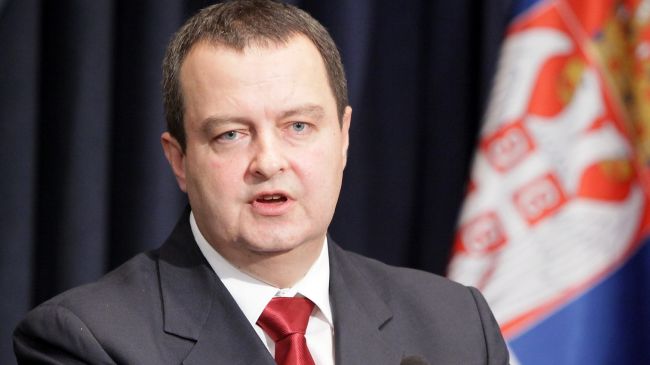 Serbia's foreign minister has expressed hope that Iran and six world powers would clinch a comprehensive agreement to resolve the decade-old dispute over Tehran's nuclear energy program.
Ivica Dacic made the comments during a meeting with his Iranian counterpart Mohammad Javad Zarif on the sidelines of the 17th Non-Aligned Movement (NAM) foreign ministerial conference in the Algerian capital of Algiers on Thursday.
Dacic expressed pleasure with the progress of Iran's nuclear negotiations with the five permanent members of the UN Security Council – the United States, China, Russia, France and Britain – plus Germany, and added that he hopes the talks would continue until a final settlement of the issue.
Iran and the six world powers have been discussing ways to iron out differences and start drafting a final deal that would end the West's dispute with Iran over the country's nuclear energy program.
In November 2013, the two sides signed an interim nuclear deal in the Swiss city of Geneva that came into force on January 20.
Under the Geneva deal, the six countries agreed to provide Iran with some sanctions relief in exchange for Iran agreeing to limit certain aspects of its nuclear activities during a six-month period. It was also agreed that no nuclear-related sanctions would be imposed on the Islamic Republic within the same time frame.
Iran and its negotiating partners wrapped up their latest round of high-level nuclear talks in the Austrian capital Vienna on May 16.
Dacic also welcomed the expansion of mutual ties between Belgrade and Tehran, particularly in trade and economy.
Zarif, for his part, touched upon the positive Iran-Serbia relations, calling for the exploitation of the existing potential to further advance bilateral ties.