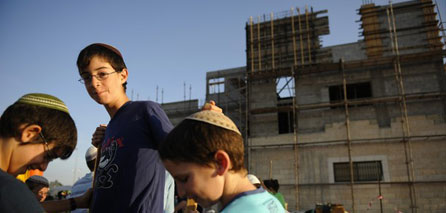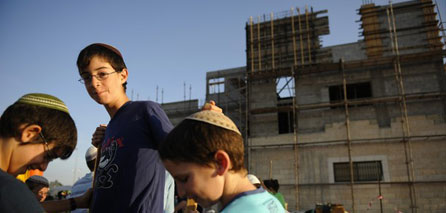 A large number of Jewish settlers from settlements around the southern West Bank city of al-Khalil on Friday moved into the Boweerah neighborhood to the east of the city.
Residents said that the settlers had mobile homes and caravans to use for setting up a new settlement outpost in the area which lies to the east of the Keryat Arba' settlement, in a bid to form a settlement belt around the city.
Palestinian lands to the east of the city are the subject of repeated takeover attempts by settlers from the Kiryat Arba' and Kharsina and the neighborhood of Boweerah is suffering Judiazation attempts for the past 20 years, where Palestinians are not allowed to extend their homes or build new ones and any new homes built by Palestinians are demolished by the Israeli occupation authority.
Palestinian residents in the neighborhood fear that the setting up of this new outpost is the prelude to their expulsion from their land by the Israeli occupation.