Sevelar Peope Injuried as Zionist Forces Attack Palestinians in Nablus
Zionist Occupation Forces (IOF) broke into Nablus and clashed with Palestinians who were enraged by Zionist settlers over performing Talmudic rituals in Joseph Tomb.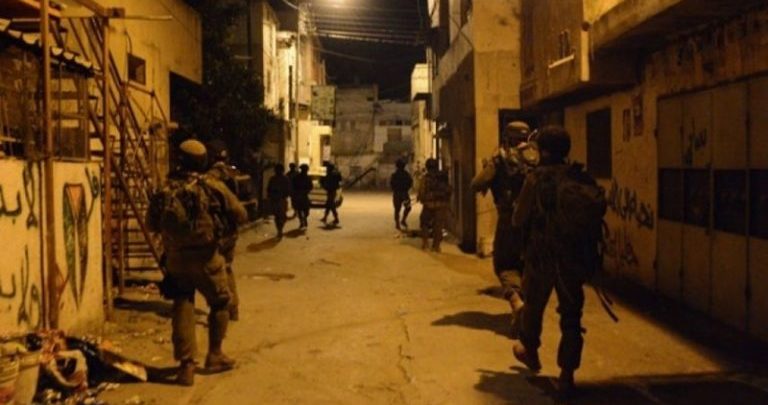 Several Palestinians were injured as IOF fired rubber-coated metal bullets and tear gas in clashes that lasted overnight on Monday, Palestinian sources reported, as quoted by Palestine Today.
Clashes erupted as IOF broke into Nablus to back hundreds of Zionist settlers who stormed the historic site to perform Jewish rituals there. Israeli Media said some 1200 settlers arrived at Joseph's Tomb.
Local sources mentioned that Israeli infantry soldiers and military vehicles broke into the eastern region of the city and the perimeter of Joseph's Tomb.
Israeli military forces also attacked with a bulldozer the region of Zoyout region east Nablus, as Palestinian youths set tires on fire at the region of Al Maslakh Al Baladi in a bid to confront the Israeli attack.
Local sources said that 5 youths were injured after confronting the Occupation army and settlers' attacks.