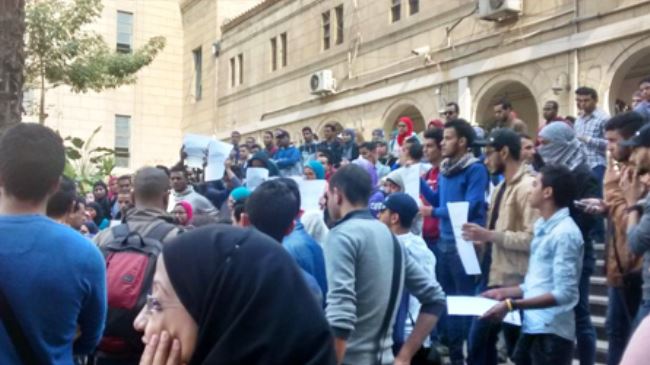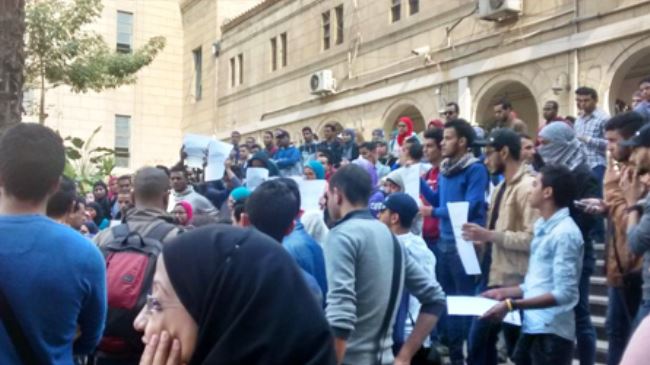 At least seven female students have been injured in Egypt as police forces continue to crack down on the demonstrators condemning a court's decision to drop charges against former dictator, Hosni Mubarak.
The al-Azhar University students were wounded after clashes broke out between the protesters and security forces in the capital, Cairo, on Sunday.
Reports say clashes also broke out at the University of Alexandria after security forces fired tear gas and birdshots to disperse crowds of demonstrators.
Similar clashes broke out in different universities across Egypt, including the Fayoum University.
Police forces have arrested at least 85 students so far for violating a protest law that bans protests without a security permission.
On Saturday, two protesters were killed in clashes in Cairo and more than 10 others were wounded.
The violence comes a day after an Egyptian court dismissed a murder charge against Mubarak in connection with the killing of hundreds of protesters during the 2011 uprising that ended his decades-long rule.
The court also acquitted Mubarak of a corruption charge, but the toppled president will remain in prison to complete a three-year sentence for embezzling public funds.