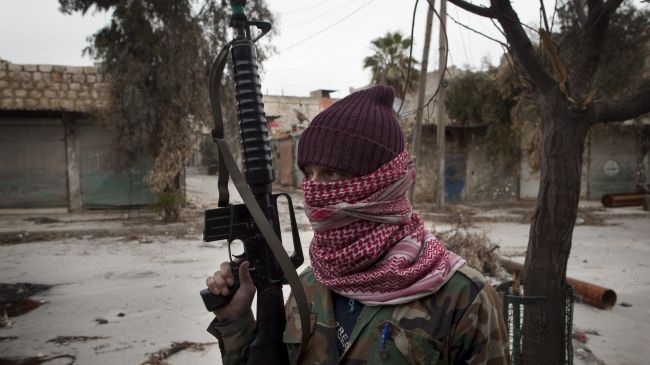 The French government has placed seven citizens under investigation for fighting as al-Qaeda-linked militants in Syria.
A judicial source said on Saturday that the seven were arrested in the eastern city of Strasbourg on Tuesday.
Aged between 23 and 25, the men were under investigation in relation with a terrorist undertaking, said the source, confirming a report by French media on Monday.
The citizens were suspected of traveling to Syria at the end of the last year to join the militants fighting against the government of Syrian President Bashar al-Assad.
Several thousands of European citizens are estimated to have joined al-Qaeda-linked militants in Syria.
Last month, France, which estimates that 285 of its citizens are fighting in Syria, launched a plan to prevent them.
Those who return from Syria could be charged with being part of a terrorist organization, according to the new policy.
Syria has been gripped by deadly violence since 2011. Over 150,000 people have reportedly been killed and millions displaced due to the violence fueled by Western-backed militants.
According to reports, the Western powers and their regional allies — especially Qatar, Saudi Arabia and Turkey — are supporting the militants operating inside Syria.