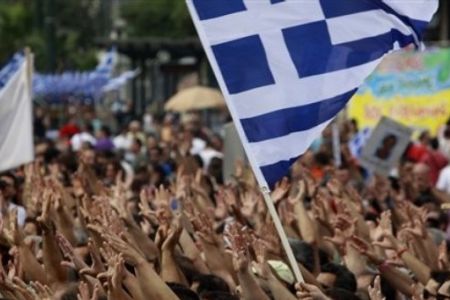 At least seven people have been injured as a result of clashes in a massive protest in Athens against the government's austerity measures.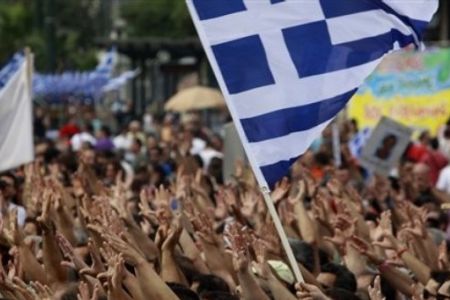 On Wednesday, at least seven people including a policeman who was reportedly hit in the ear with a flare, were injured, AFP reported.
The clashes come as Greek police fired tear gas at thousands of protesters who were trying to blockade the parliament building in Athens during its third general strike.
According to Greek authorities, more than 20,000 people gathered in Athens, while another 20,000 demonstrated in the country's main northern city of Thessaloniki.
Greece is to receive a new austerity package worth over EUR 28 billion, which calls for tighter austerity measures.
The new austerity package comes as debt-ridden Greece has failed to resolve its financial problems despite receiving a 110-billion-euro EU-IMF bailout loan last year.

The European country has a debt of over EUR 300 billion. The Greek government has estimated an overall unemployment rate of 14.5 percent for its 2011 budget.