Egypt
Several countries hold demos to condemn Egypt crackdown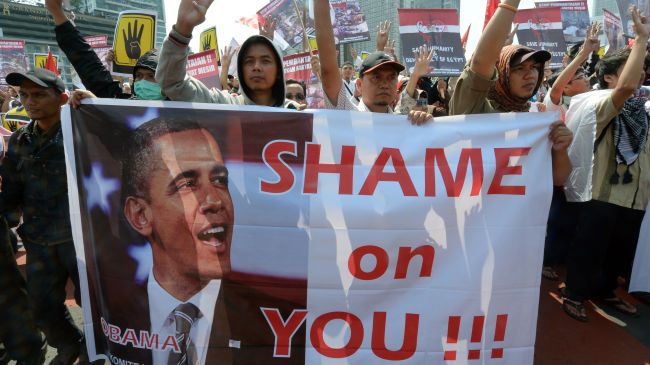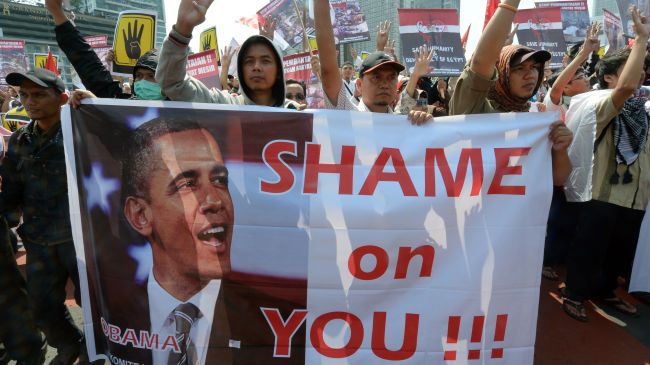 People in several countries have held demonstrations to denounce deadly crackdown on Egyptian protesters.
On Monday, many Indonesians held a demonstration in the capital Jakarta to condemn violence by Egyptian security forces.
The protesters carried banners reading "Stop massacre, save Egypt."
They called on the Indonesian government, as well as the international community, and human rights groups to help stop the bloodshed.
A similar protest in support of ousted Egyptian President Mohamed Morsi was also held in the Gaza Strip, where Palestinians condemned violence in the North African country.
In the German capital Berlin, activists from human rights organizations rallied in front of the Egyptian embassy to protest the recent killing of demonstrators by Egyptian security forces.
In a statement released on the same day, Amnesty International's secretary-general, Salil Shetty, said, "To the government we are saying that they have to stop excessive use of force. There has to be a process of following international human rights standards."
On August 16, tens of thousands of people took to the streets across Egypt in response to a call by the Muslim Brotherhood for nationwide protests on the "Friday of Rage" against the army and its hand-picked government.
The security forces and opponents of the Brotherhood opened fire on the supporters of Morsi, leaving more than 170 people dead and some 1,330 more injured across Egypt.
On August 14, the government launched a brutal crackdown on thousands of peaceful protesters in Cairo demanding the reinstatement of Morsi, leaving about 640 dead.
On July 22, EU foreign ministers called on Egypt's army to stand aside and allow a peaceful transition to civilian rule following the overthrow of Morsi in a military coup.
Tension has intensified in Egypt since July 3, when army chief, Abdel Fattah al-Sisi, removed Morsi from office, suspended the constitution and dissolved the parliament.