Middle East
Several detained in Kuwait anti-government protests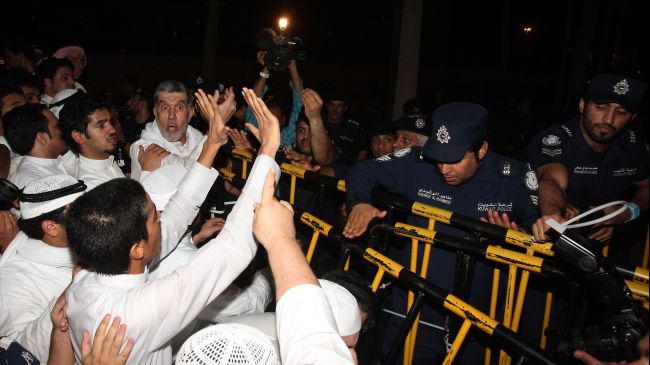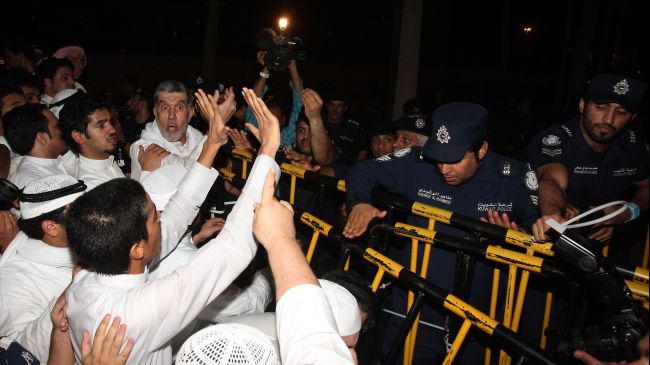 Kuwaiti security forces have detained at least five people, including the son of a prominent opposition figure during an anti-government rally.
The arrests took place on Tuesday, at the protest attended by at least 5,000 people demanding more power be given to the country's parliament.
Son of the opposition figure and former parliament speaker, Ahmed al-Saadoun, was among those arrested.
Several people were also injured in the clashes which followed after the protesters defied a request by authorities to cancel the gathering.
The opposition has also been protesting a plan to change the controversial electoral law.
Last year, protesters stormed the parliament, calling for the resignation of Prime Minister Sheikh Nasser Mohammad al-Ahmad Al-Sabah. The move marked the unfolding of a crisis for the government in Kuwait.
Kuwait has been dominated by the Al Sabah family members without any challenge since the dynasty began ruling the Persian Gulf state about 250 years ago.
Kuwait's 108-billion-dollar economic development plan is in a state of limbo due to the growing political tensions.