Syria
Several Foreign Commanders of ISIL Killed in Syrian Armed Forces' Attacks in Hama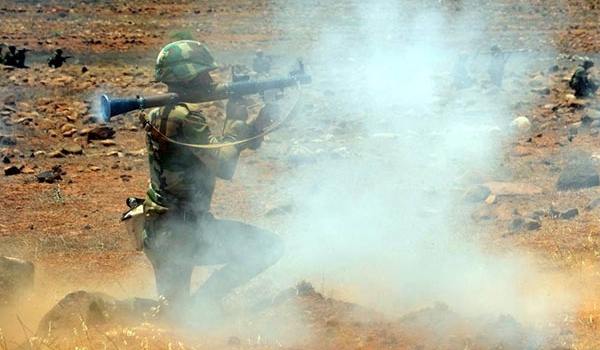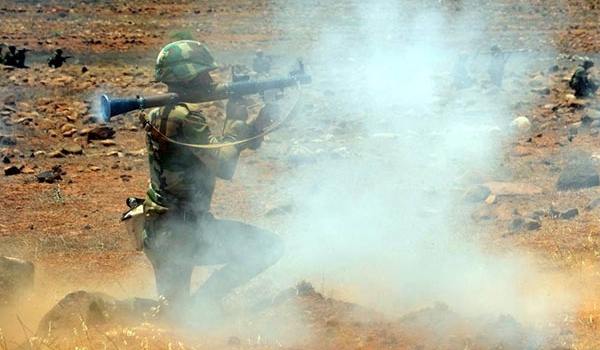 Four non-Syrian commanders of the ISIL terrorist group were killed in a Syrian Army operation in Eastern Hama on Tuesday.
The army soldiers engaged in heavy fighting with ISIL East of the town of al-Salamiyah, and killed four ISIL commanders who came to be known as foreign leaders of the terrorist group.
In the meantime, the army aircraft targeted ISIL's strongholds along the road to Abu al-Hanaya East of al-Salamiyah, killing a number of terrorists and destroying a vehicle.
Also, the fighter jets pounded a stronghold of ISIL along the road to Salba near the town of Aqayrabat, destroying the stronghold and several military vehicles.
A military source said earlier today that the army troops and popular forces are standing for order to launch the final battle in Central Syria to drive ISIL out of their last strongholds in Eastern Hama.
The source said that the army soldiers and popular combatants are preparing for the final phase of a large-scale operation in Eastern Hama amid arrival of a large number of fresh forces and a large volume of military equipment to the region.
The army has also engaged in tough battle with ISIL in Eastern Homs, Southern territories of Raqqa province and in Deir Ezzur province.
The source further said that the army is going through the final stages of preparation to kick off heavy attacks on the town of Aqayrabat, ISIL's main stronghold in Eastern Hama.
Aqayrabat is located along the road to the town of al-Sukhnah that is one of the most important strongholds of ISIL in Eastern Homs, so, ISIL's defeat in Aqayrabat will be a severe blow to the terrorists in al-Sukhnah.
Liberation of Aqayrabat region is a main objective of the Syrian and Russian forces' operation in Eastern Hama, as Aqayrabat is considered ISIL's main stronghold in the province.
Damascus is on the verge of imposing full control over the central parts of the war-hit country after 3 and a half years as ISIL withdrew from Aleppo province and along with the Syrian Army troops' advances in Raqqa province, military sources said.
The source added that following the army's control over Aleppo and its forces' continued advances in Raqqa province, and Eastern Homs and Hama, it now seems that the central parts of the country will soon be cleaned of terrorists after three and a half years of occupation.
Another military source announced that with the liberation of the regions East of al-Salamiyah and recapturing of the remaining regions in Northeastern Homs, the army forces will be capable of imposing full control over the central part of the country.
Experts believe that simultaneous with the army's anti-ISIL operations in Homs, Hama and Raqqa provinces, the pro-government forces' control over Deir Ezzur province that is considered as the second bastion of ISIL in Syria after Raqqa, can end ISIL's presence in the war-torn country.